Who Plays Donna On Marvel's Moon Knight?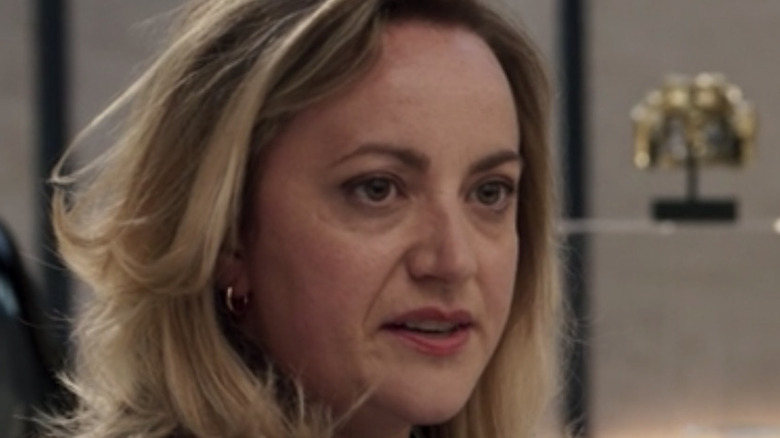 Disney+/Marvel Studios
Warning: Contains mild spoilers for "Moon Knight" Episode 1
"Moon Knight" Episode 1 ("The Goldfish Problem") has dropped, and our MCU family continues to grow. We meet Steven Grant (Oscar Isaac) and Arthur Harrow (Ethan Hawke) pretty quickly out the gate, and the duo is supported by some quirky and scary secondary characters. Khonshu (voiced by F. Murray Abraham) is equally menacing when he is on and off-screen, serving as Steven's bully and enforcer.
Then there's the gang that works at the museum alongside Steven — the dense security guard J.B. (Alexander Cobb), the optimistic tour guide Dylan (Saffron Hocking), and the world's best boss, Donna. It's not quite clear what Donna's job is at the museum, but she definitely has authority over the gift shop and poor Steven. Viewers of "Moon Knight" are already showing their disdain for the snarky boss, which can only mean one thing — the actress is playing the part to perfection. So who plays the much-hated Donna on "Moon Knight?"
Donna is played by Lucy Thackeray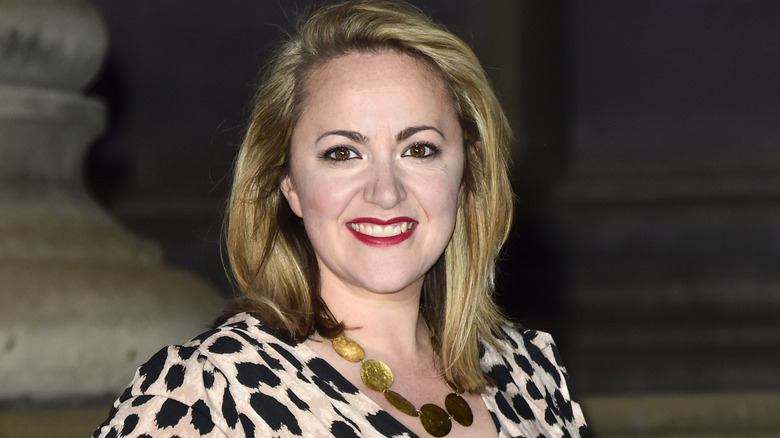 Stuart C. Wilson/Getty Images
If you're not familiar with Lucy Thackeray, you're not the only one. The Londoner has a short resume in the entertainment world, with almost all of her credits from productions across the pond. Thackeray's earliest roles saw her in one-off episode appearances in the series "Chuggers," "Casualty," and "Doctors." In 2017, she was featured in the Bollywood-inspired version of "A Midsummers Night's Dream" as Quince, but one of her biggest hits would come the following year.
In 2017, Thackeray landed a role in the Netflix original film "iBoy." She played Michelle alongside some other famous Brits like Bill Milner, Rory Kinnear, and Maisie Williams. In 2020 she joined Ben Winshaw's "Surge," playing Siobhan.
While Thackery's credits aren't the most recognizable, her work in "Moon Knight" will broadcast her talent to a much wider audience. We'd be surprised to see if she didn't capture more prominent roles after her stint on the new MCU series. While we're only one episode in, we can't wait to see more of the character everyone loves to hate.