This Is How Much Money Criminal Minds' Kirsten Vangsness Is Actually Worth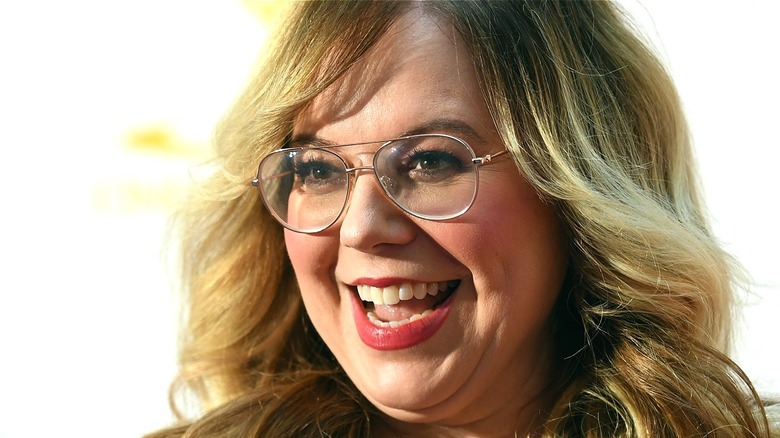 JC Olivera/Getty
"Criminal Minds" is one of the rare crime procedurals that truly thrives on an ensemble cast of stars. There isn't one protagonist who fans get to know more intimately than any other. The BAU works best as a unit, and the longtime CBS show succeeds because it focuses not only on the individual lives of each character but their interpersonal dynamics too. 
Penelope Garcia is easily one of the most memorable "Criminal Minds" stars, and not only for her over-the-top fashion sense. She's the sassy FBI Technical Analyst who has quite the origin story. Garcia's a self-taught computer whiz and college dropout, who ends up becoming one of the most dangerous hackers on the planet. The FBI gives her the ultimatum of prison time or working for them, which begins her long-running stint in nearly every episode of "Criminal Minds." 
The fan-favorite character of Garcia is portrayed by Kirsten Vangsness, an American actress who is best known for her role in the crime drama. She has appeared in a few other productions throughout the 2010s and beyond, but her longtime network TV gig has proved to be quite a steady way to make a living. Here's just how much "Criminal Minds" and other projects have improved her finances. 
Kirsten Vangsness is allegedly worth $3 million
According to Celebrity Net Worth, Vangsness is worth around $3 million. She appeared in more than 300 episodes of "Criminal Minds" and is even credited as a writer in a few. Considering she's a central figure in the fictional universe, she's also appeared in series spinoffs like "Criminal Minds: Suspect Behavior" and "Criminal Minds: Beyond Borders" (via IMDb). 
Back in 2013 and 2017, Vangsness and her costar A.J. Cook fought to ensure they would be getting equal pay to their male counterparts in the show (via Deadline). The details of their contracts were not made public, but the fight seemingly got the actresses' salaries on par with the men's. Outside of working in 15 seasons of the CBS crime procedural, Vangsness has had a few other steady TV gigs as well. The actress had main roles in early 2010s series like "Pretty the Series" and "Shelf Life." Additionally, the list of shows she's guest-starred in includes "Phil of the Future," "Agent Carter," and "LAX" (via IMDb). 
These days, Vangsness is preparing to put Garcia's (likely colorful) glasses back on, as Deadline reports that she is part of the Paramount+ revival of the series. Outside of working in "Criminal Minds," Vangsness boasts 1.3 million followers on Instagram, where she shows herself frequently busy with various projects. Whether she's collaborating with nonprofits or hosting variety shows, the actor's portfolio seems pretty varied beyond her on-screen gigs.