The CSI Character You Likely Forgot Aasif Mandvi Played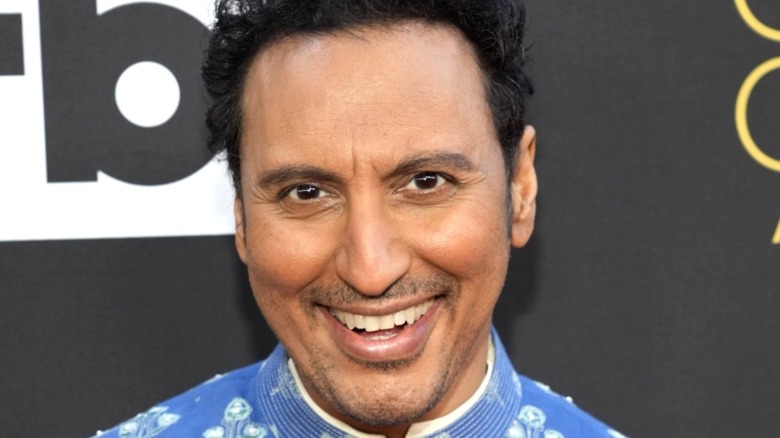 Kevin Mazur/Getty
Aasif Mandvi is perhaps best known for his work on "The Daily Show," which he joined in August 2006, covering Muslim identity and the Middle East. In true "Daily Show" fashion, he earned tongue-in-cheek titles for his contributions: "Senior Muslim Correspondent," "Senior Asian Correspondent," "Senior Middle East Correspondent," and "Senior Foreign Looking Correspondent" (via Salon).
Mandvi made his first on-screen appearance in a 1988 episode of "Miami Vice." In the years since, he has acted in countless series, either in one-off performances ("Madam Secretary," "Sex and the City," "The Sopranos") or multi-episode arcs ("Blue Bloods," "ER," "Jericho"). His film roles include Mr. Aziz in "Spider-Man 2," Commander Zhao in "The Last Airbender," and Mr. Chetty in the 2013 comedy "The Internship." Mandvi is also an accomplished stage actor, earning accolades for his starring role in the Pulitzer Prize-winning play "Disgraced" in 2012 (via Pulitzer).
Early in his career, Mandvi was a regular on crime procedurals, a steady fixture for working actors everywhere. He secured the hat trick of three different "Law & Order" spin-offs, as well as a recurring role on "CSI: Crime Scene Investigation."
Aasif Mandvi played Dr. Leever in Seasons 1 and 6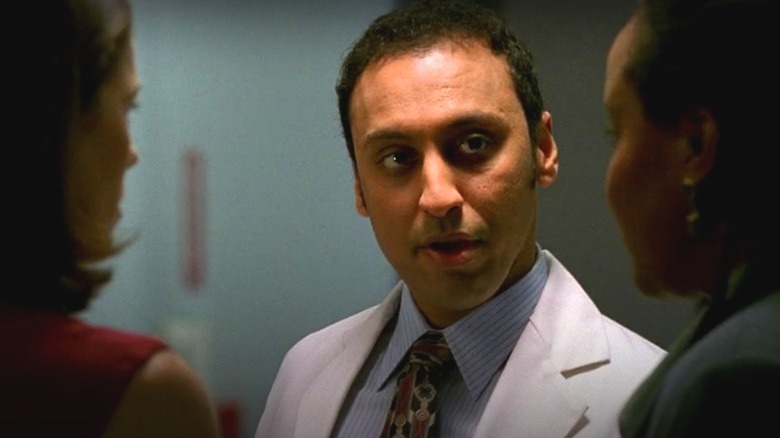 CBS
The bulk of "CSI" is dominated by a few recurring spaces. There's the meat of the show, the crime scene, as well as labs for analysis and interrogation rooms. Some of this action unravels in hospitals, where Las Vegas' finest do detective work and rub elbows with doctors in the process. Aasif Mandvi played one of those doctors, Dr. Leever, in a brief, four-episode run.
Mandvi made his first "CSI" appearance in the 2000 pilot, showing up in one scene to page investigator Nick Stokes (George Eads) about a series of patients who have all been admitted under similar circumstances. The character would reemerge, however briefly, twice more in the first season of "CSI." In Episode 7, titled "Blood Drops," Mandvi shares a scene with a young Dakota Fanning when he's brought in to examine her character, Brenda. He returns for two scenes in the following episode, "Anonymous." Here, he's the bearer of bad news, prolonging a case because a patient will be sedated for up to 24 hours.
Finally, Mandvi is credited in a star-studded Season 6 episode alongside Method Man, Travis Barker, Akon, and a young Michael B. Jordan. The music-centric episode, "Poppin' Tags," which sees Stokes saying regrettable lines like "old school's the new school," marks Mandvi's final time on the show before heading to the greener pastures of "The Daily Show" later that year.