Freddie Mercury Biopic Bohemian Rhapsody Casts Queen Bandmates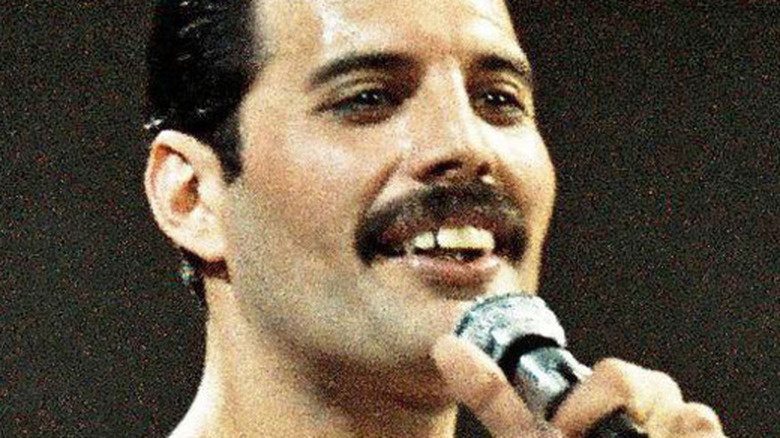 Is this the real life, or is this just fantasy?
According to The Hollywood Reporter, Bryan Singer's upcoming biopic Bohemian Rhapsody, which centers around the groundbreaking rock band Queen and its venerated frontman Freddie Mercury, has locked in its ensemble cast. Joe Mazzello, Ben Hardy, and Gwimlym Lee have been cast as the Queen band members. 
Mazzello is set to play bass guitarist John Deacon. Affectionately referred to as "Deacy," Deacon was the composing genius behind several of the band's smash singles, including "You're My Best Friend," "Another One Bites The Dust," "Back Chat," and "I Want To Break Free." Beyond his fine-tuned guitar skills, Deacon was also surrounded by cash, managing the band's finances. 
Hardy is grabbing the musical project by the drumsticks to portray Queen drummer Roger Taylor. Widely considered one of the most influential rock drummers in music history, Taylor played a major hand in composing, writing at least one track on every Queen album ever released. He also sang vocals alongside Mercury. 
Lee will take center stage as lead guitarist Brian May, a Queen co-founder with Mercury and Taylor, who gained a legion of fans who admired his layered guitar work during the height of Queen's reign in the mid-1970s until the early 1990s.
Mazzello got his start as Tim Murphy in the original Jurassic Park, and has appeared in films like The Social Network, G.I. Joe: Retaliation, The River Wild, Shadowlands, and Presumed Innocent. On the small screen, he's popped up in HBO's The Pacific and in a recurring role on Justified. Mazzello made his directorial debut last year with Undrafted, a pic he also wrote, produced, and starred in. 
Hardy's most recent film appearance was in X-Men: Apocalypse alongside James McAvoy, Michael Fassbender, Jennifer Lawrence, Oscar Isaac, Nicholas Hoult, Rose Byrne, Tye Sheridan, Sophie Turner, Olivia Munn, and Lucas Till. He'll next star in Mary Shelly opposite Elle Fanning. 
Lee's television credits include Jamestown and Midsomer Murders. He has also been seen in features like The Tourist and will net appear in The Last Witness. 
Mr. Robot breakout Rami Malek is attached to Bohemian Rhapsody to play Mercury. The actor recently opened up on The Tonight Show Starring Jimmy Fallon about the experience of playing such a legendary music figure. "Everyday [I've immersed myself in the world of Freddie Mercury] and it never feels like it's enough because those guys, each one of them, is this incredible artist on their own," Malek told Fallon. "Together, collectively, it is a phenomenon. Things like that don't happen. When they would lay tracks the tape became clear because they were over dubbing things, they were coming up with new ideas all the time.
Malek added, "It's a phenomenal experience. They're a talented bunch of dudes and I am terrified."
Produced by Graham King's GK Films for 20th Century Fox and New Regency, Bohemian Rhapsody is written by Justin Haythe (Red Sparrow, Revolutionary Road) with Graham King, Jim Beach, and Singer producing. Denis O'Sullivan, Arnon Milchan, and Jane Rosenthal are on board to executive produce. Kira Goldberg is overseeing the project for Twentieth Century Fox. Production is expected to begin this fall. 
Bohemian Rhapsody is slated for a United States release on December 25, 2018. Until then, take a look at the movies that are going to blow you away next year.