Carl Weathers Provides An Exciting Update On The Mandalorian Season 3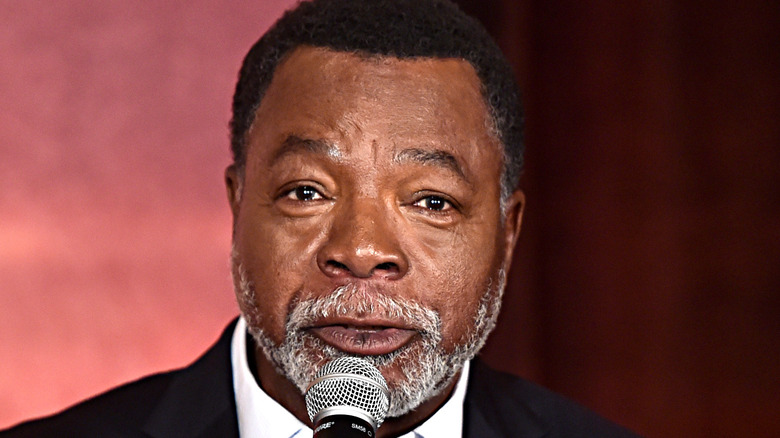 Alberto E. Rodriguez/Getty Images
Now that "The Book of Boba Fett" has been carefully placed back on the shelf of "Star Wars" stories, fans are itching to see when the third chapter of "The Mandalorian" is going to be cracked open, following the hero's last appearance. Anticipation has been high ever since Din Djarin had such an unexpectedly huge (and some might say, series saving) role in that previous Disney+ trip to a galaxy far, far away, and it only went up when it became clear that he and Grogu are back together, heading off on new adventures. 
But when will those new adventures come to our screens? Following in line with the previous encounters of our favorite Beskar-plated protagonist, bets are that the third season of "The Mandalorian" will arrive in December of this year, just like the prior seasons. With such a lengthy wait potentially on the cards, it suggests that the production crew is giving Mando plenty of time to hit his mark. 
Thankfully, though, as revealed by Carl Weathers — one of the show's supporting stars and part-time directors — it could be further along than expected.
Carl Weathers confirms Season 3 of The Mandalorian has finished filming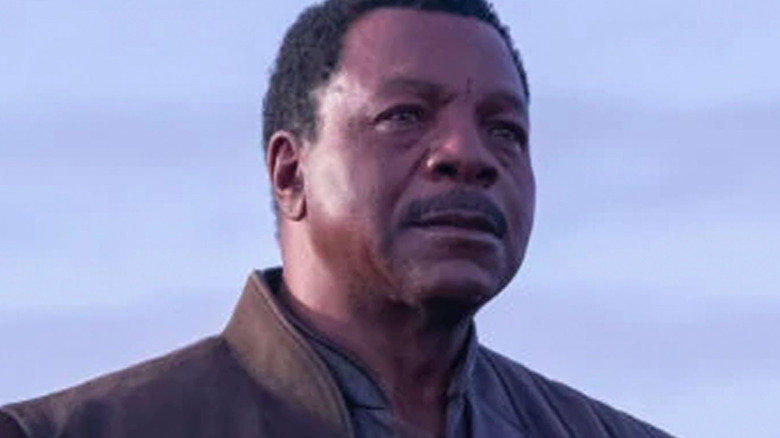 Lucasfilm/Disney+
Once again, thanks to the fact that social media now operates as our fountain of film news, Carl Weathers — who plays Greef Karga on the series — has confirmed that "The Mandalorian" has wrapped filming this week. Retweeting @StarWarsStuff on Twitter that shared the news, Weathers backed it up by saying, ".... And what a season of WONDERFULLNESS! #BePeace." 
Well, if Greef Karga says it, then that must be the case.
Currently, details regarding what kind of danger and hyperdrive-fueled hijinks Mando, Grogu, and pals will be getting in on are unknown, but we do know that the third season will host another directorial effort from Weathers himself. After handling proceedings for "The Siege," which was the fourth episode of the show's second season, Weathers confirmed he'd be in the director's chair again this time around after breaking the news on Twitter in February. Here's hoping he might spill some more "Star Wars" related secrets as we await to see him and Mando back in action later this year.