Why Kazuya From Rent-A-Girlfriend Sounds So Familiar
In the anime "Rent-A-Girlfriend," which began as a popular manga series written and illustrated by Reiji Miyajima, a young man named Kazuya Kinoshita deals with a bad breakup by using an app service to rent a girlfriend. The girlfriend in question is a student named Chizuru Mizuhara (Sora Amamiya), whose perfect first impression masks the fact that she's much colder and harsh outside of work. But Kazuya quickly finds himself in a bind when Chizuru meets and charms his family, especially his grandma, and so he keeps paying for the service to keep up the charade, eventually developing real feelings for the young woman. 
The anime has been super popular, with manga creator Miyajima tweeting in September 2020 that the show was in the fourth spot of Netflix's Top 10 in Japan right before the Season 1 finale premiered. While it's been over a year since the first season finished up, fans will be happy to know that the second season is well on its way with a July 2022 release date, as reported by Crunchyroll, which licenses and internationally streams the anime. 
While we wait for Season 2 to arrive, why not take a deeper look at the talent behind the show's main cast of characters? In particular, Kazuya is likely a familiar voice for many viewers, portrayed by voice actor Shun Horie. Here's where you are likely to have heard him before.
Horie played Jigoku no Gouka in The Lost Village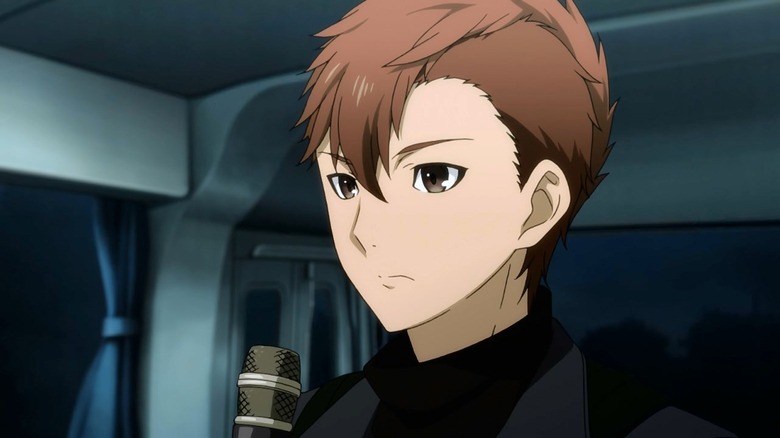 Diomedéa/Ponycan USA
One of Horie's first big roles was voicing the character Jigoku no Gouka in the 2016 anime series "The Lost Village." The show begins with 30 young strangers meeting each other on a bus as they all take a trip to a mystical place called Nanaki Village. Each person on the trip is hoping to benefit from the rumors about the village being somewhere you can let go of all your past issues and start over with a new and happy life. Of course, this isn't how it works out. 
The show has a huge cast of interesting characters, and many of them have very distinct personalities. For Gouka, he is a survivalist. He has a very pragmatic, straightforward perspective, and he travels to Nanaki Village with expensive survival gear, intending to embrace the rural nature of the location. During his life before the trip, Gouka dreams of joining the JSDF, or the Japanese Self-Defense Forces, but he is too short. To remedy this, he attempts to get silicone injected into his head to add the needed height, but it doesn't work. It's safe to say that Gouka is quite a unique character who only adds to the craziness of "The Lost Village." 
He was Hiroto Yasaka in My Roommate Is a Cat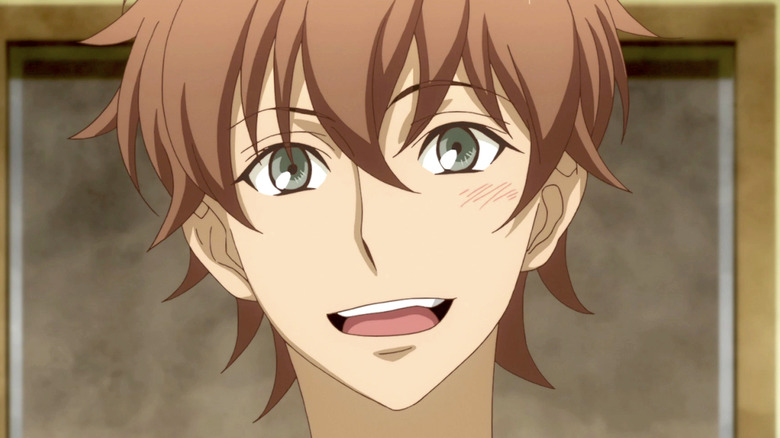 Zero-G/Crunchyroll
In 2019, Horie voiced the supporting character Hiroto Yasaka in the anime "My Roommate Is a Cat." In the series, the main character is Subaru Mikazuki, an introverted writer in his early 20s who adopts a stray cat named Haru. The story is told from both Subaru and Haru's perspectives, as the two slowly begin to understand each other and bond. Haru helps Subaru realize that he needs to explore the outside world more and connect with other people.
Hiroto is Subaru's friend from childhood. He's bright and friendly, and he constantly visits Subaru and Haru to bring food to the former. Before Subaru starts reaching out and meeting new people, Hiroto is pretty much his only friend. With the help of Haru, Hiroto, and others like Subaru's editor, Atsushi Kawase, Subaru successfully grows as a person, becoming a full adult and developing a rich life outside of work. 
He was school friend Katsumi Takishita in Sing 'Yesterday' for Me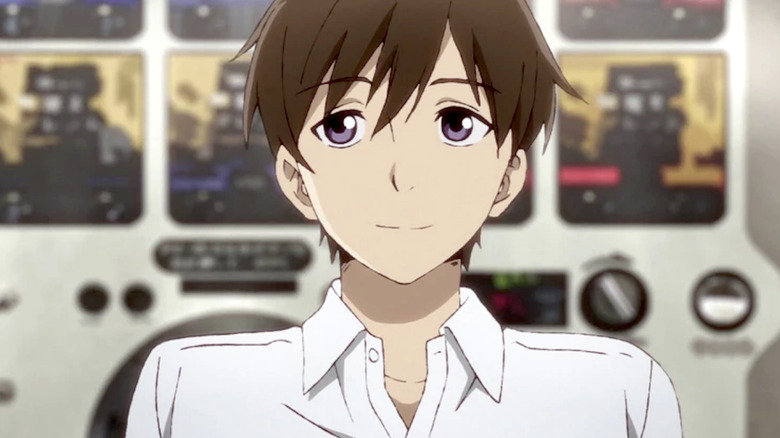 Doga Kobo/Medialink
Next up for Horie was the romantic drama "Sing 'Yesterday' For Me," based on the manga series by Kei Toume. In the anime, a young man named Rikuo Uozumi is living a boring existence working at a grocery store after graduating. At this point, Rikuo has generally accepted that this is the way his life is going to be — monotonous and slow. That is, until he meets a girl named Haru Nonaka who often visits the store. 
Haru also has been living a rather simple life, made worse after she is expelled from high school. She clearly has feelings for Rikuo, although he doesn't seem to notice, and together they attempt to make their lives a little better and brighter. This is made more complicated when Rikuo's old love, Shinako Morinome, returns to his life again, and she ends up being the teacher involved with Haru's expulsion. 
In "Sing 'Yesterday' For Me," Horie's character is a bit on the outskirts of the main story. He voices the character Katsumi Takishita, who is a school friend of a supporting character named Rou Hayakawa, who is an old childhood friend of Shinako's. The anime has an extensive cast of characters introduced through connections with the main cast, and Katsumi is a part of that web of relationships. Katsumi is an artist and someone Rou looks up to and gets advice from.
Horie portrayed a character with the same first name in So I'm a Spider, So What?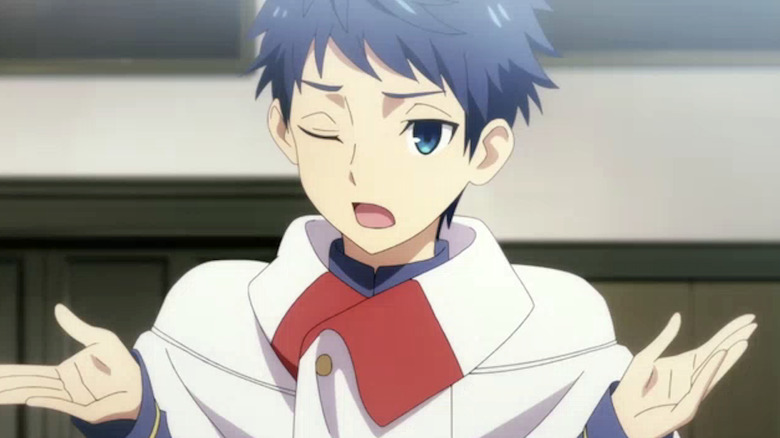 Millepensee/Crunchyroll
Horie's most recent major role is Shun in "So I'm A Spider, So What?", also known as Schlain Zagan Analeit. The anime is based on the light novel series of the same name written by Okina Baba and illustrated by Tsukasa Kiryu, and it's about a class of Japanese high school students who are accidentally killed in a freak accident with a spell gone wrong. But luckily, they are all reincarnated in another magical world, although not everyone ends up with the best fate in this new existence. As you might've been able to guess from the title, one student is unfortunately reincarnated as a weak dungeon spider. 
As for Horie's role, his character is privileged enough to be reborn as a prince of the Kingdom of Analeit. Although he is generally kind and honest, this leads Shun to be a bit too trusting and naive. He doesn't really see everything going on around him, including both the bad intentions of villainous individuals and the romantic feelings of people who are interested in him. His naivety only gets worse, growing into stubbornness and the inability to learn from his mistakes. Eventually, he sort of starts to realize his own flaws, but it's unclear if he intends to change. Season 1 of "So I'm A Spider, So What" aired in 2021, and as of now, the show has not been renewed or canceled for Season 2.