Sharon Stone Is Set To Play Another DC Villain In This Upcoming DCEU Movie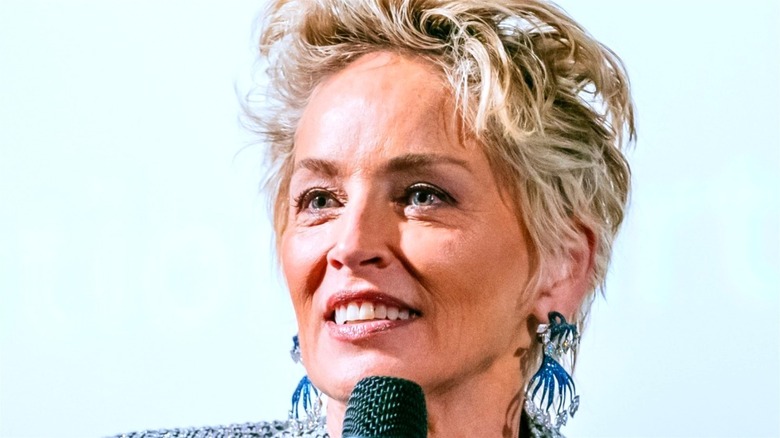 Thomas Niedermueller/Getty
Sharon Stone is one of the most accomplished actresses working today. After breaking out into the mainstream in a big way with "Basic Instinct," she went on to appear in a number of projects, including "Sliver," "Casino," and "Sphere." Through the process, she's won many awards, including an Emmy and a Golden Globe, and she received an Academy Award nomination for Best Actress for her work in "Casino." Most recently, she appeared in the 2019 Steven Soderbergh film "The Laundromat" and even popped up in an episode of the 2022 Netflix comedy series "Murderville."
However, it would appear Stone's not slowing down in the slightest. She's set to return to the big screen in a major way with a recently-announced role in one of the most highly-anticipated projects to come out of DC Films. The Wrap reports how Sharon Stone has just been cast to portray a villain named Victoria Kord in the forthcoming "Blue Beetle" movie, which is set to debut in theaters on August 18, 2023.
Raoul Max Trujillo has also joined the Blue Beetle cast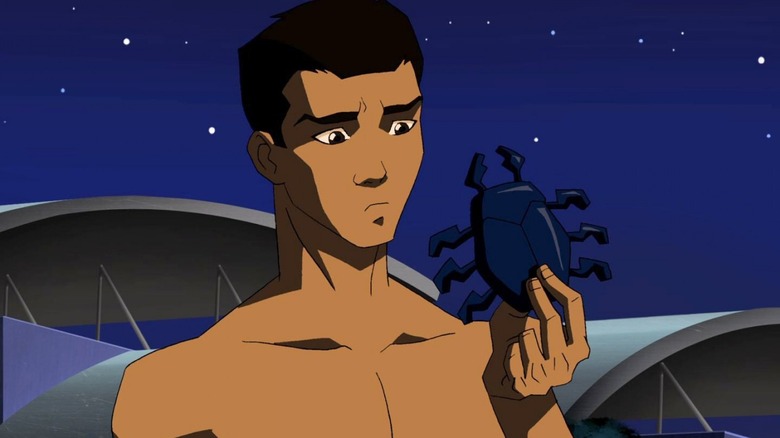 Warner Bros. Television Distribution/DC Entertainment
Sharon Stone is set to play her second DC villain as Victoria Kord in "Blue Beetle." Of course, her original venture into DC territory came with the release of 2004's "Catwoman," where she portrayed Laurel Hedare. Victoria Kord is an original creation for the film, but the last name should be familiar to anyone familiar with the Blue Beetle comics. 
While Jaime Reyes, played by "Cobra Kai" star Xolo Maridueña, will don the mantle of Blue Beetle in the eponymous film, Jaime's actually the third iteration of the character in the comics. Before him, there was Ted Kord, who was the second Blue Beetle. There's no word if Victoria will be related to Ted in any way or if she'll be a gender-swapped version of him, but it's intriguing to think how a possible relative to another Blue Beetle could cause Jaime trouble in the film. 
Sharon Stone isn't the only one joining the DC effort. The Wrap also reports that Raoul Max Trujillo, known for his work on "Mayans M.C.," will also be in the cast as the villainous Carapax the Indestructible Man. Previous casting announcements confirmed that Belissa Escobedo will play Jaime's younger sister, Bruna Marquezine will play Jaime's love interest, and Harvey Guillen will play an as-of-yet undisclosed role.