Cinemark Theaters To Screen Weeklong Marathon Of Marvel Movies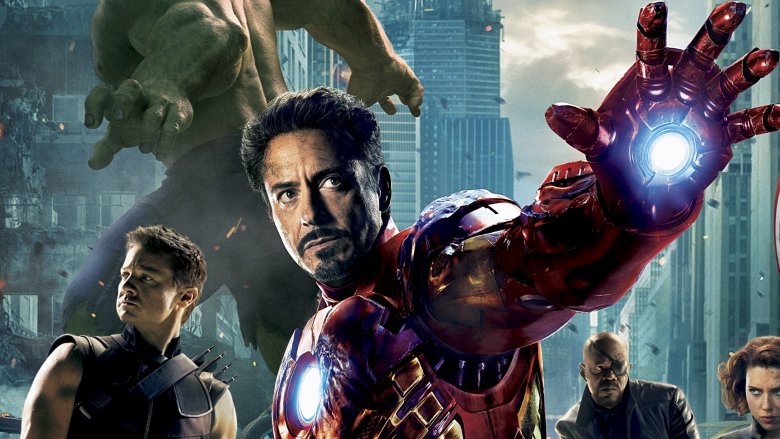 Marvel Studios
Whether you're new to the MCU or a Marvel superfan who just can't get enough of it, Cinemark Theaters has the event for you. 
From August 25 through August 31, the theater chain will be screening themed marathons of selected movies in the Marvel Cinematic Universe, each tallying up at a ticket price of five dollars. This adds up to a $20 expenditure for a streak of four movies, but that's still not much more than it would take to see the same content in a spree of high-definition Amazon rentals.
A unique marathon will screen each day in select theaters across the United States, a list of which is available on the Cinemark website. The marathons themselves are grouped by theme, with titles like "Origins" covering Iron Man, Guardians of the Galaxy, Ant-Man, and Doctor Strange, or "Cap's Best Of", which will run through all three Captain America movies in addition to 2012's team-up movie The Avengers. The last day, August 31, will pair the two Guardians movies together in a cosmic one-two punch.
The only people this marathon is certain to disappoint are fans of the Edward Norton-starring The Incredible Hulk, which is completely absent from the schedule along with Thor sequel The Dark World, both Iron Man sequels, and Spider-Man: Homecoming, which has yet to end its spectacular initial run in theaters. 
The next movie in the Marvel Cinematic Universe is the extremely heavy metal third Thor movie, Thor: Ragnarok, which is set to strike theaters this year on November 3. Watch the trailer for the epic Thor-Hulk (and Doctor Strange!) team-up here, and check out our feature on some false facts about the Marvel Cinematic Universe that you always thought were true.