The Cobra Kai Season 2 Scene That Always Makes Mary Mouser Cringe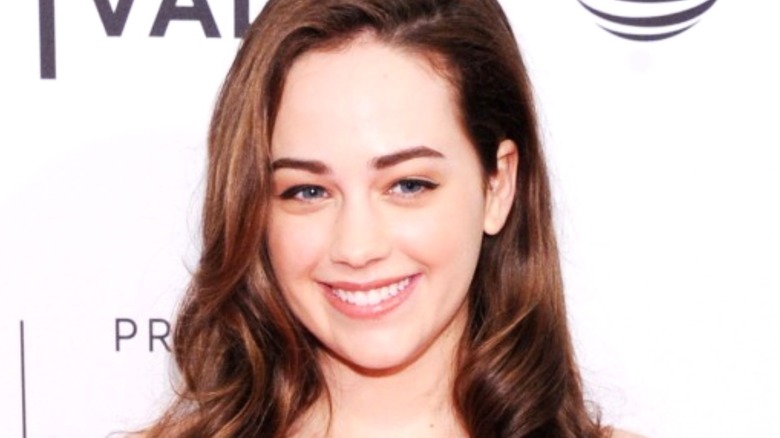 Craig Barritt/Getty
"Cobra Kai" is an example of taking a nostalgic property and revising it for the 21st century done right. It understands its characters and puts them into new positions while still behaving in a way that makes sense for them. Plus, it has all of the same excellent fight scenes fans have come to expect out of "The Karate Kid" franchise. 
But while the old favorites are there, some new faces are also needed to bring fresh blood into the series. That's where the likes of Miguel (Xolo Maridueña), Robby (Tanner Buchanan), and Samantha (Mary Mouser) come into play. They carry on their respective teachers' lessons, ensuring the rivalry between Miyagi-Do and Cobra Kai remains alive. 
Given the show's critical success, there's a lot for the entire cast to be proud of. But that hasn't stopped Mouser from cringing during one particular sequence she was a significant part of.
Mary Mouser said she cringes when watching the Season 2 finale fight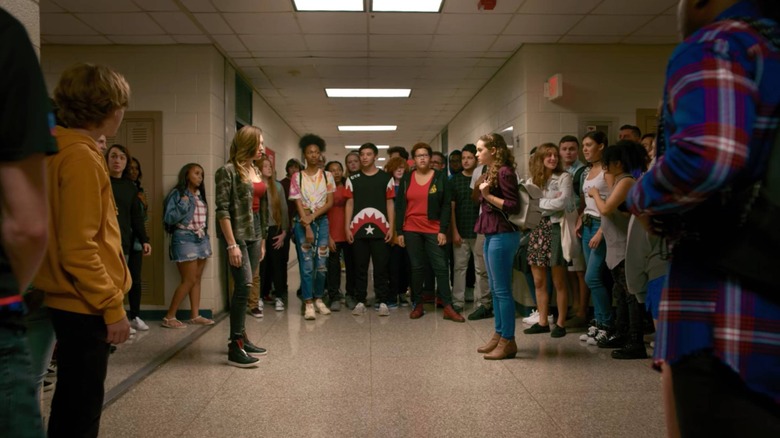 Sony Pictures Television
The second season of "Cobra Kai" may not have an All-Valley Tournament for the kids to compete in, but that wasn't about to stop them from getting into an all-out brawl. After getting on each other's last nerves throughout the season, Sam and Tory (Peyton List) get into a fight while at school. This leads to everyone who's a part of Miyagi-Do and Cobra Kai fighting one another, which tragically ends with Miguel getting pushed over a railing and sustaining a serious back injury. But before that, there are plenty of impressive fights where everyone gets a chance to shine. 
That goes double for Sam, as she's smack-dab in the middle of everything since she decided to encroach on Tory's man. She gets plenty of shots to show off her moves, and while it's fairly impressive, Mouser wasn't a fan. During a cast interview with Buzzfeed, Mouser said the most challenging fight to film was the school brawl. According to the article, "She's on screen for a majority of that fight, so she wanted to make every punch and kick look convincing. Now looking back on it, she said she cringes every time she rewatches it."
She's probably just being hard on herself, as the fight remains one of the most riveting set pieces in all of "Cobra Kai.'