The Most Shocking Blue Bloods Moment Of Season 4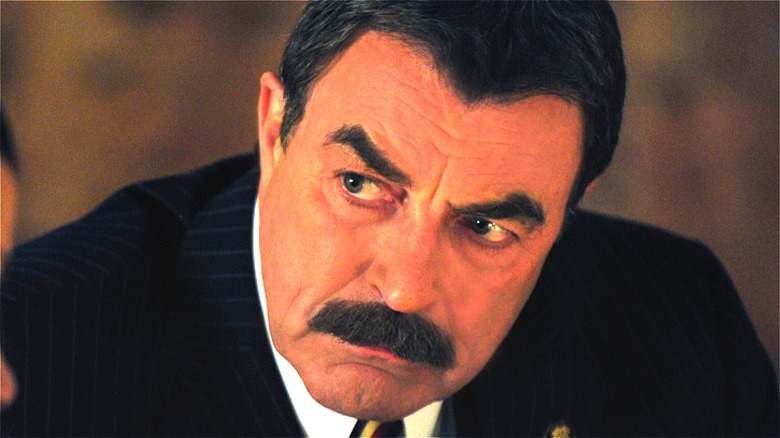 John P. Filo/CBS
"Blue Bloods" has had its fair share of shocking moments over the years. It makes sense as a police procedural. Not every case can be so open-and-shut. Occasionally, a crime takes various twists and turns, and even though the Reagans are all experienced in their respective fields, sometimes a case can even throw them for a loop to the point where they're simply dumbfounded.
That was certainly the case for one Season 4 episode of the series, titled "Bad Blood." After a man winds up dead, Danny (Donnie Wahlberg) and his partner, Maria (Marisa Ramirez), start tracking down leads to figure out who could've been behind the murder. Maria stumbles upon a potential suspect and suggests she and Danny start tailing him to see what more information they can get. Maria plays coy about her connection with the suspect initially, but over time, it leads to the most shocking revelation of the season. 
Maria's brother being a suspect is a major development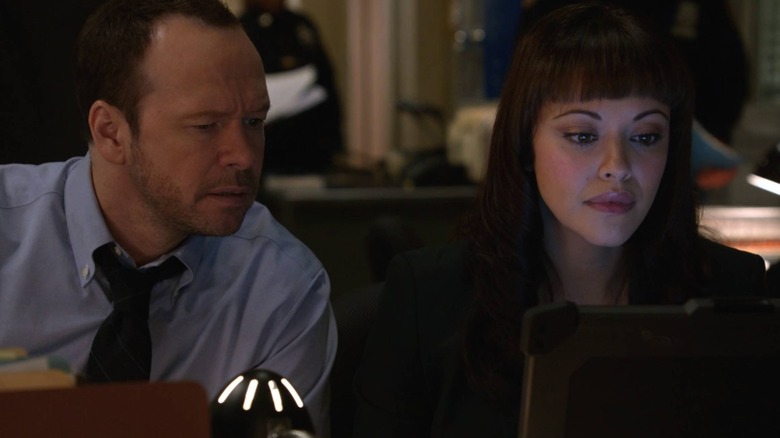 CBS/Hulu
Upon finding the suspect, it's clear Maria has a history with him, seeing how she knows he goes by the name "Tic-Tac." The two know where he frequents and goes to shake him down, with Maria further playing coy about what precisely the nature of her relationship with the man is. However, she can't hide it for much longer, and she soon reveals that Tic-Tac, whose real name is Javi (Kirk Acevedo), is her brother. 
The two have a murky history with one another, and even though Maria knows about his troubled past and doesn't put it beyond him to have committed murder, she holds out hope that he's not the one behind the heinous crime. Audiences took kindly to the episode, with many praising that particular storyline. One such user on IMDb wrote, "Another very good episode dealing with Danny's partner's brother, a recovering drug addict, soon caught up in mayhem as his former supplier, thinking that he will squeal on him, seeks to kill him. The sister has really soured on her brother, but it takes a brave act on his part to reverse her course of thinking."
Arguably, the only thing more shocking than the family reveal is Javi's decision later in the episode. It's a gesture of true bravery and shows how people can change. 
If you or anyone you know is struggling with addiction issues, help is available. Visit the Substance Abuse and Mental Health Services Administration website or contact SAMHSA's National Helpline at 1-800-662-HELP (4357).