Gibbs' Worst Moment In NCIS Season 7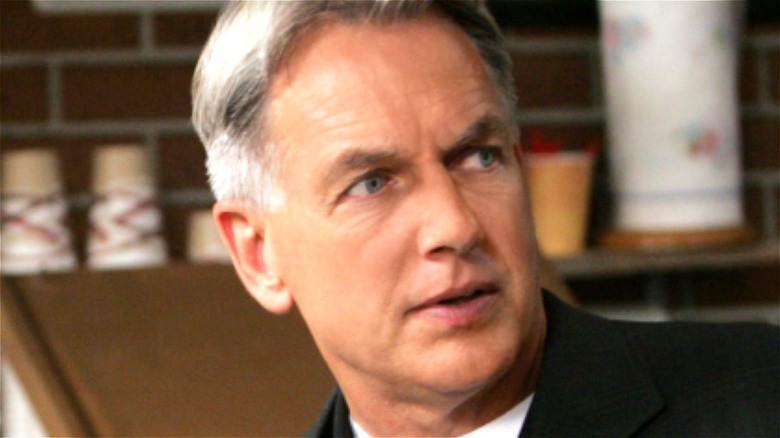 Monty Brinton/CBS
For many viewers, Leroy Jethro Gibbs (Mark Harmon) has always been — and will always be — the face of "NCIS."
The NCIS Supervisory Special Agent was the leading man of the long-running CBS procedural for most of its run before stepping out of the spotlight early on in its 19th season. Played by Harmon, Gibbs quickly won over and held onto the hearts of "NCIS" fans everywhere with his humble personality and his endless determination to enact justice and keep innocent people safe. However, while Gibbs long stood as the central hero of "NCIS," that doesn't mean he didn't ever make mistakes, take things too far, or have his fair share of dark moments.
For the entirety of his run on "NCIS," Gibbs was always just as capable of messing things up as anyone else. Throughout the show's first 18 seasons, Gibbs often ended up being at the center of many of the biggest "NCIS" adventures too, which means he was given plenty of opportunities to make some critical errors in judgment. With that in mind, here's Gibbs' worst moment in "NCIS" Season 7.
Gibbs takes the law into his own hands in Mother's Day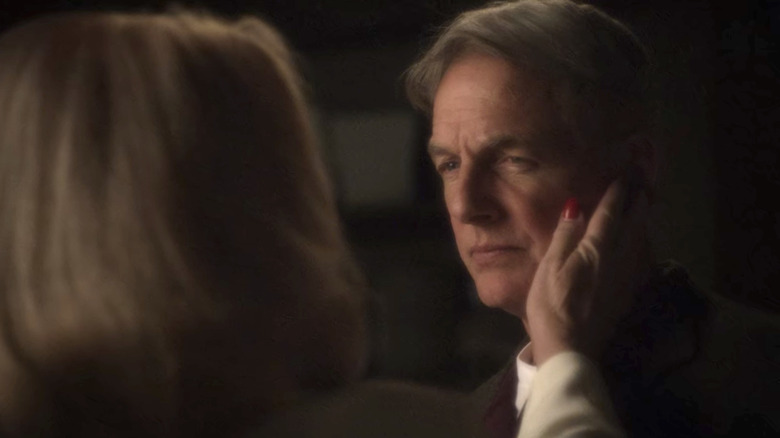 CBS
In Episode 16 of "NCIS" Season 7, Mark Harmon's Leroy Jethro Gibbs fails to prioritize the law over his own emotions. The episode, titled "Mother's Day," sees Gibbs come face-to-face with Joanne Fielding (Gena Rowlands), the mother of his first wife. Years prior to the events of "Mother's Day," Joanne's daughter and granddaughter were both killed by a Mexican drug cartel. Gibbs got his revenge when he subsequently killed Pedro Hernandez, the drug dealer who ordered the deaths of his wife and child. However, it turns out that Gibbs wasn't the only one who was interested in getting some revenge after the deaths of his loved ones.
In "Mother's Day," it is revealed that Joanne killed a Navy captain who was linked to the drug cartel responsible for her daughter and granddaughter's murders. She confesses as much to Gibbs, but despite knowing that she has committed a crime, Gibbs is unable to actually arrest his former mother-in-law. Instead, Gibbs purposefully botches her arrest and confession by choosing to ignore several necessary legal steps, including reading Joanne her Miranda Rights. He also orchestrates it so that Joanne's lawyer, Allison Hart (Rena Sofer) is made aware of Gibbs' "mistakes." In response, Hart threatens to pursue legal action against Gibbs if he doesn't release Joanne, which he happily does.
By letting Joanne walk free, Gibbs lets his own personal feelings get in the way of the law. Public servants are supposed to be able to put their own connections aside in legal and judicial matters, which is why Gibbs' failure to do so in "Mother's Day" ranks as his worst moment in "NCIS" Season 7.