The Character You Likely Forgot Helen McCrory Played On Doctor Who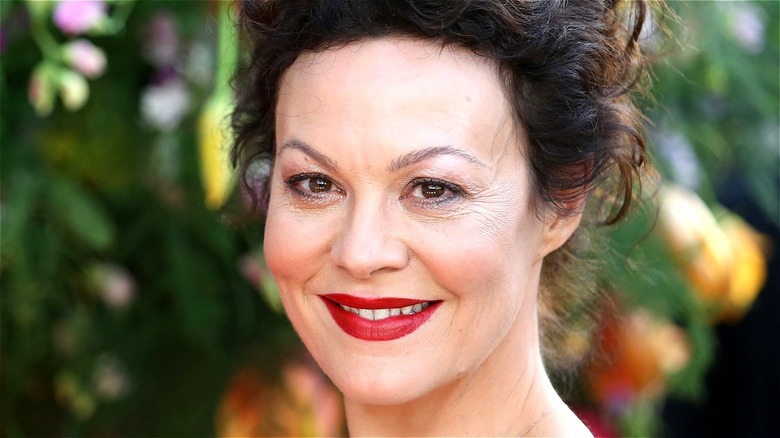 Chris Jackson/Getty
British stage and screen actor Helen McCrory achieved global acclaim before her untimely death last year at the age of 52. The actor endeared herself to TV and movie audiences with a string of performances as complex, magnetic, and charismatic women who drew fascination and empathy even when they were villainous. In addition to her award-winning acting career, McCrory was also well known in Britain as an ambassador of the Prince's Trust charity and an Officer of the Order of the British Empire (OBE).
Fans seeking to remember this singular acting talent will no doubt revisit her on-screen performances as a way of honoring her achievements. Some of McCrory's most popular roles included: mistress of the dark arts Evelyn Poole (AKA Madame Kali) in "Penny Dreadful" (2014 – 2015); Narcissa Malfoy, Draco's mother, in the "Harry Potter" films (2009 – 2011); and matriarch of the Shelby family Polly Gray (Aunt Polly) in six seasons of "Peaky Blinders" (2013 – 2019).
However, fans of McCrory's work may not be aware of her scene-stealing 2010 performance as a "Doctor Who" villain.
Helen McCrory played the villainous Rosanna Calvierri in The Vampires of Venice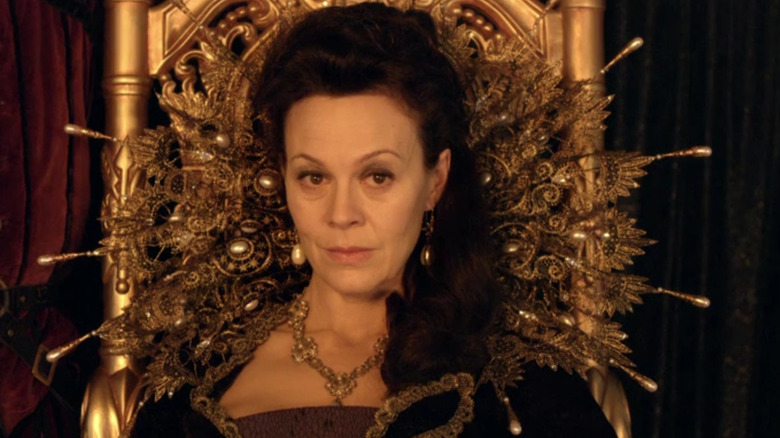 BBC
In "The Vampires of Venice," the sixth episode of "Doctor Who" Season 5, The Doctor (Matt Smith) lands Amy (Karen Gillan) and Rory (Arthur Darvill) in hot water when he takes them to sixteenth-century Venice, only to stumble across a nest of alien vampires. After receiving a surprise kiss from Amy in the previous episode, the Doctor decides to get her back on track with her fiancee by grabbing him from his bachelor party and taking the couple on a romantic trip. The trio soon discovers Venice has been placed under quarantine lockdown from the outside world by its patroness Rosanna Calvierri (McCrory) and local girls are going missing, so Amy goes undercover to infiltrate Calvierri's girls' school to investigate. It turns out Calvierri is a vampiric alien fish creature seeking to save her race from extinction by converting Venetian girls into fish-vampires for her son to breed. 
McCrory seemed to be having a wonderful time playing the powerful, stylish, and uncompromising Rosanna Calvierri, with a performance that Radio Times described as "majestic." Fans of the show agreed, with an outpouring of Whovian love for the actor on hearing of her death.  Reddit user Antee991166 commented "I've always thought she played a very unique and interesting villain in Doctor Who." User holymoontos agreed: "It was so fun to see her on Doctor Who, she brought such gravitas to whatever she was in." User foxparadox concluded that "She single-handedly made an episode about fish-based space vampires not only watchable but actually emotionally engaging."
Helen McCrory's turn in "The Vampires of Venice " is an enjoyable and lively entry in a career that touched the lives of so many around the world.