The Walking Dead Confirms What We Suspected About Maggie And Negan's Relationship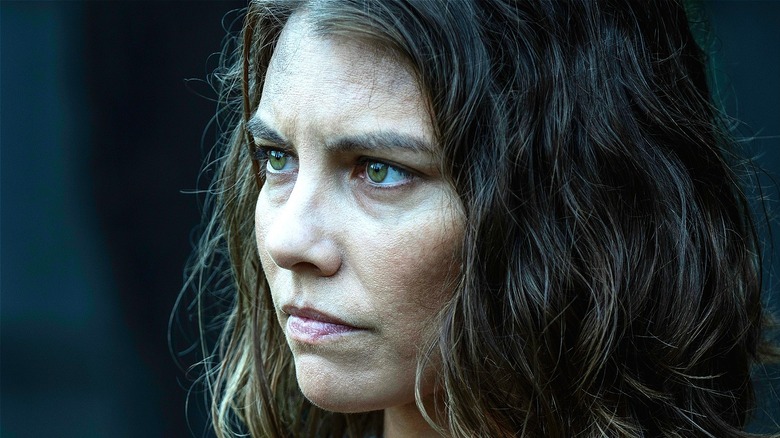 Jace Downs/AMC
The long-running AMC hit series "The Walking Dead" has been on the air since 2010, and while it has strayed away from the comic book storylines that initially inspired it, the writers and crew have created something unique and groundbreaking in the world of zombies and horror. Because of this success, there have been several companion shows to supplement the main series. "The Talking Dead" is a chat show that breaks down each episode, while spin-offs "Fear the Walking Dead" and "The Walking Dead: World Beyond" flesh out the world the series takes place in.
As we approach the end of the road for the gory, beloved show that started it all, those who want even more post-apocalyptic content have gotten their wish. Several new "The Walking Dead" spin-offs have been announced, one of which is a Maggie (Lauren Cohan) and Negan (Jeffrey Dean Morgan) focused series that will take place in Manhatten. The Maggie and Negan spin-off announcement raised a lot of speculation about exactly what fans should expect with the new series. Some are even wondering if we should get ready to see a Maggie and Negan romance blossom in the franchise. However, the most recent episode of "The Walking Dead" itself seemingly put an end to that speculation. 
It doesn't look like we're getting a Maggie and Negan romance after all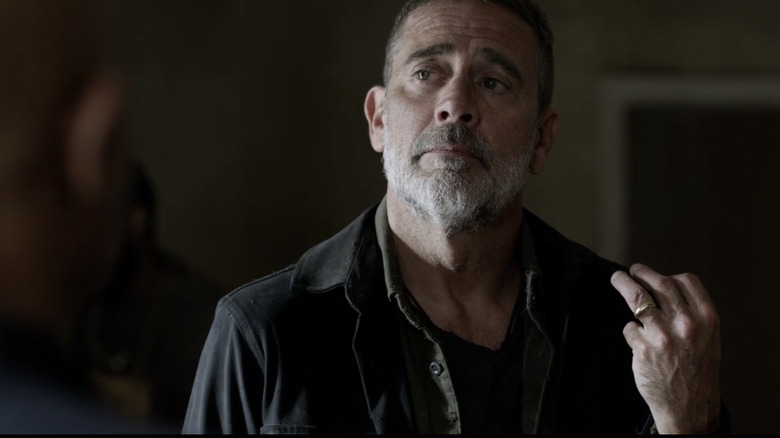 AMC
With "The Walking Dead" coming to a close, a Maggie and Negan spin-off series wasn't entirely unexpected. The two have a long and complex history, given that before Negan's redemption, he bludgeoned Maggie's husband and the father of her child to death. As a result, the relationship between the two has long been a topic of discussion, and, after a particularly charged interaction between the two characters earlier in Season 11, some fans even began to wonder if their simmering conflict would boil over into a romance (via Reddit). The announcement of a new spin-off starring the two characters was no doubt fuel on the fire for anyone who thought Magan might actually come to pass. 
However, with the latest episode of "The Walking Dead," "The Rotten Core," it seems that speculation has been put to rest. In the episode, we learn that Negan now has a second wife, Annie (Medina Senghore), who he appears to love very much. Even more shocking, Annie is pregnant. So, with a new wife and a little Negan on the way, it would appear that any hopes (or fears) of Maggie and Negan embarking on their own romantic journey have been tossed out the window. Keep in mind, though, this is "The Walking Dead," and storylines are always subject to change if a character should get murdered, devoured, or both.