The Game Of Thrones Reunion We Never Got To See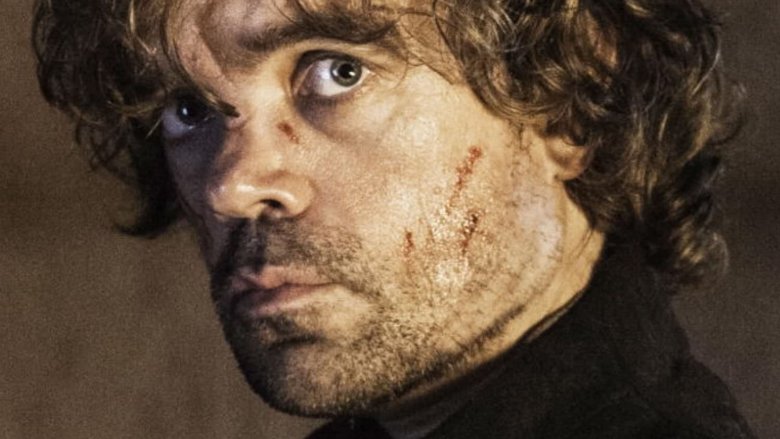 Warning: This post contains spoilers for Game of Thrones season 7.
Game of Thrones hasn't exactly been known for its heart-warming reunions, instead garnering a reputation that has fans preparing for their favorite characters to bite the bullet at any given moment. Season seven, however, has been a different story. 
Past episodes have depicted a slew of re-teamings: the Stark siblings Arya (Maisie Williams), Sansa (Sophie Turner), and Bran (Isaac Hempstead Wright) coming together again; Arya and Brienne of Tarth (Gwendoline Christie) playfully sparring on the grounds of Winterfell; Ser Davos Seaworth (Liam Cunningham) tracking down the Baratheon bastard Gendry (Joe Dempsie); and even Tyrion (Peter Dinklage) and Jaime Lannister (Nikolaj Coster-Waldau) confronting one another at along last. 
But there was one reunion Game of Thrones never got to see, one between Tyrion and Ser Bronn of the Blackwater, who brought Tyrion back to King's Landing to speak with Jaime. 
Jerome Flynn, who plays Bronn in the series, explained the missing moment in an interview with The Hollywood Reporter. When asked whether it was intended for Bronn and Tyrion to have a scene together, Flynn said: "Originally, I heard there was going to be [a scene]. They decided not to go for it. There's something, I hope, that's still to come, where Bronn and Tyrion might have a little bit of time for an exchange together, and shoot the breeze, as it were. Hopefully there will be some old Bronn and Tyrion dynamics coming up again. But it was a lovely scene. That was a lovely part of the whole season, all of the many reunions and all of the different storylines coming together."
This scene was one Flynn previously teased, but it looks like their King's Landing reunion was ultimately left on the cutting room floor. Still, there remains the possibility of them brushing shoulders in the future perhaps in a new location. If they do actually work together again, Bronn will likely have to apologize for his anti-Daenerys (Emilia Clarke) behavior, which includes him shooting her dragon in a past episode. 
"That's a really good point, and something I haven't fully thought through," Flynn said of that potential encounter. "I have my idea of stuff I would like to see happen for Bronn. I'm pretty sure most of it won't happen. But I would like to see him get involved in the big fight. So, Tyrion is there, and there's a good argument for Bronn. Just as the Tarlys were fighting against them in the big battle sequence, Bronn could argue he's doing the same. He would be very prepared to bend the knee."
Game of Thrones will return for its penultimate episode on Sunday, where Bronn may or may not have a chat with Tyrion. While we wait to see what happens, take a look at the Game of Thrones mysteries that have yet to be solved.