The Best Blue Bloods Season 3 Episode According To IMDb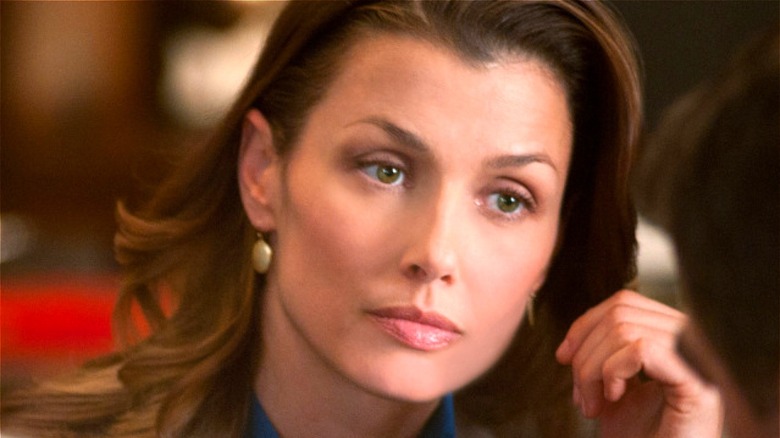 Jojo Whilden/CBS
"Blue Bloods" has remained a reliable performer for CBS over the past decade. Millions of viewers have tuned in over the years to witness the saga of the Reagan family, who have made it their mission to clean up the streets of New York. Each week, the Reagans have new crimes to handle, whether that involves Danny (Donnie Wahlberg) taking to the streets to chase down a perp or Erin (Bridget Moynahan) trying a case in the courtroom to bring a criminal to justice. 
They all have different responsibilities, but they have the same endgame. They don't want anyone to suffer at the hands of evildoers, which has made for captivating television all of these years. The show's retained its edge for quite some time, and audiences knew they had a hit on their hands from the very beginning. In fact, if you've followed the Reagans throughout all these years, then you might have seen the best-rated Season 3 episode when it first aired all those years ago.
This Way Out was viewers' favorite Season 3 episode
The "Blue Bloods" season finales have a way of upping the ante and sending the characters off with a bang. It's only natural to leave audiences in a state of shock so that they'll come back in a few months when a new season begins. Therefore, it should come as no surprise to see that the highest-rated "Blue Bloods" Season 3 episode is the season finale, titled "This Way Out."
Out of over 350 rankings on IMDb, the episode has earned itself an impressive rating of 8.6/10. That makes it not only the highest-rated episode of the season but one of the most highly-regarded installments of the series of all time. The episode sees one of New York's finest get shot by a member of the Los Lordes neighborhood, causing the Reagans to band together to bring the street gang lord down once and for all. 
Several people were so taken with the episode they left reviews on IMDb to sing its praises, such as one user who loved the "Excellent writing." Another user gave the episode a 10/10 while calling it a "Great season [finale]." It's hard to please every fan of a TV series, but this episode seems to have done a great job of getting as close as one can get.