The Marvel Show You Likely Forgot Starred Criminal Minds' Kirsten Vangsness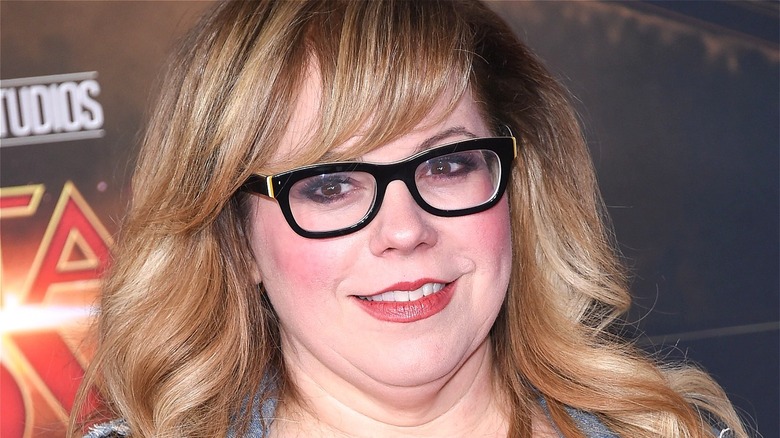 DFree/Shutterstock
If you've has ever watched the exceptionally popular "Criminal Minds," then you're probably familiar with the plucky computer hacker Penelope Garcia, who is played by Kirsten Vangsness. Known for her robust computer hacking skills and quirky nature, Garcia is one of the BAU's most eccentric characters. Vangsness acts as one of the cornerstones in "Criminal Minds," and appears in over 300 episodes over the show's long tenure of 15 seasons (via IMDb). Garcia's area of expertise allows the Behavioral Analysis Unit to utilize computers and digital footprints to track down criminals, so she often acts in a support capacity from the relative safety of the office.
Marvel and its cinematic universe is an absolute entertainment beast, with the current movies as of March 2022 earning around $25 billion worldwide (via The Numbers). As one of the first MCU live-action TV series, "Agents of S.H.I.E.L.D." features several crossovers with the MCU proper, and the story told in the show often acts as a supplement to the events of the movies, helping to fill in the proverbial gaps in the story — though its canon status is still up for debate (via Den of Geek). Unfortunately, Marvel and its properties have yet to have a crossover event with "Criminal Minds," but luckily, Vangsness has already lent her talents to a particular Marvel show.
Vangsness appears in Agent Carter in an unaccredited role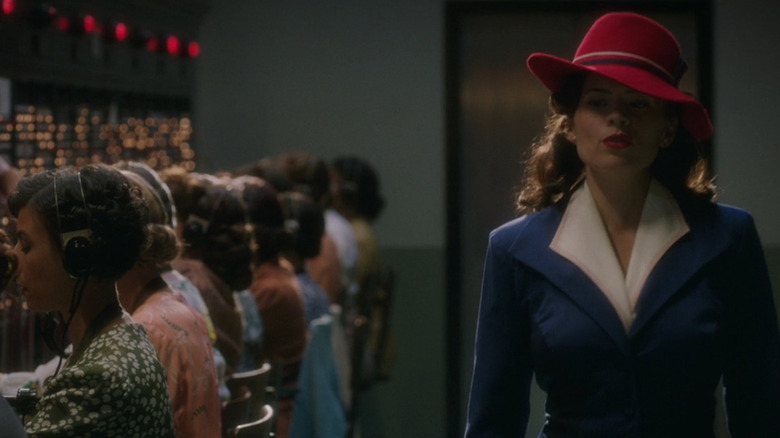 Disney+
The show in question is the famous "Agent Carter" television series, which stars Hayley Atwell, James D'Arcy, Chad Michael Murray, and Shea Whigham (via IMDb). Set after the events of the first "Captain America" movie, "Agent Carter" is about Peggy Carter (Atwell) and her efforts to clear Howard Stark's (Dominic Cooper) name after he is implicated in illegal weapons sales. Carter uses all of her wit and skills as an agent to uncover the truth, but her pursuit of evidence uncovers far more than she bargains for.
Vangsness appears in the pilot, "Now Is Not the End," and is unaccredited for her appearance as Ruby (via IMDb). Only eagle-eyed viewers can catch a glimpse of her, and she doesn't have much bearing on the inner workings of the hit show. Still, it is always a treat when popular actors are tapped for minor or cameo roles in major franchises, and considering how nerdy Vangsness' Garcia can be in "Criminal Minds," it is probably a real honor to even appear in anything related to Marvel at this point. Perhaps if "Peggy Carter" had Garcia on her staff, they would uncover the machinations of HYDRA long before "Captain America: The Winter Soldier." Garcia would surely notice the sinister artificial intelligence of Arnim Zola (Toby Jones) lurking about.