Predator Actor Sonny Landham Dead At 76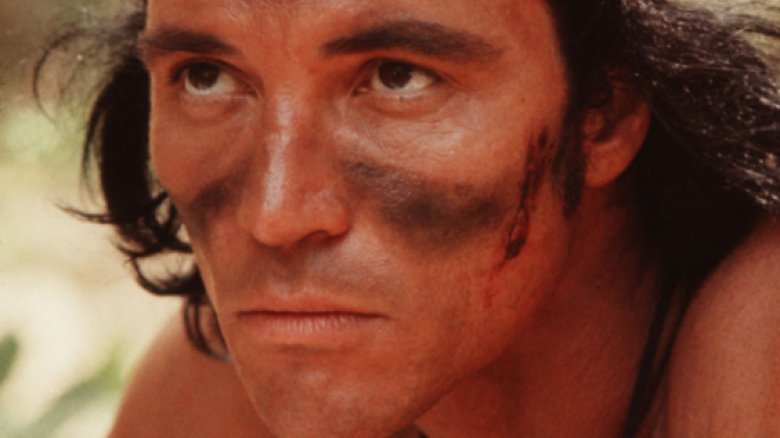 20th Century Fox
Sonny Landham, the actor who appeared in films like Predator and 48 Hrs, has died. Variety reports that he passed away from congestive heart failure on Thursday, August 17 in Lexington, Kentucky. He was 76. 
Part Seminole and part Cherokee Native American, Landham garnered attention and praise for his portrayal of Native American tracker Billy Sole alongside Arnold Schwarzenegger in 1987's Predator. Unfortunately, the actor didn't reprise his role in later installments of the sci-fi thriller film franchise. 
In the 1970s, Landham's dipped his toes into the adult film world, appearing in several X-rated movies. However, the end of the decade saw Landham snagging a role in Walter Hill's street-gang thriller The Warriors, which set him up for succeeding parts in 1980s flicks like Action Jackson and Lock Up. Landham often played the tough guy character with a few rough spots around his edges, but showed variety throughout his extensive filmography, which includes Southern Comfort, Poltergeist, Three Days to a Kill, Fatal Choice, Guns and Lipstick, Billy Lone Bear, Night Realm, Taxi Dancers, and Savage Land. 
In the early 2000s, the actor turned to politics. Landham ventured on a short-lived campaign to become the governor of Kentucky, but ultimately wasn't able to secure a nomination from the Republican Party. Landham dove back into the world of law and legislation in 2004 and ran for the Kentucky State Senate. Four years later, he received nomination from Kentucky's Libertarian party for candidacy for one of the state's seats in the United States Senate. However, just a few days after being selected, Landham appeared on a political radio show and reportedly made comments that caused the party to rescind his nomination entirely. 
Landham's last appearance on video was in 2009's horror film Mental Scars. 
Landham is survived by his son, William, and daughter, Priscilla.