This Is How Much The Walking Dead's Andrew Lincoln Is Actually Worth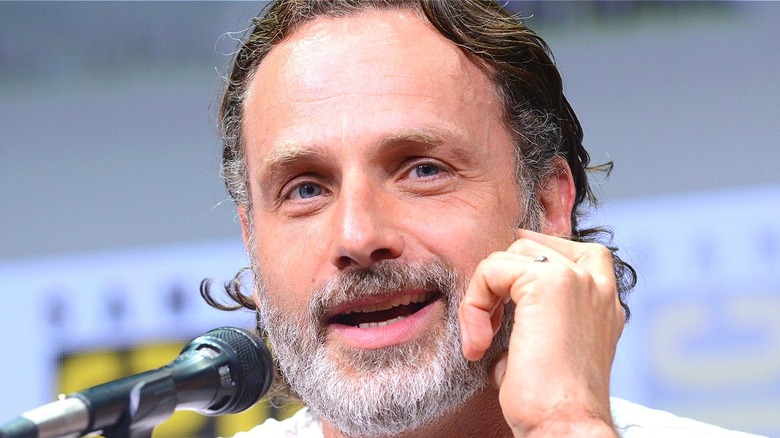 Albert L. Ortega/Getty
"The Walking Dead" has been an exceptionally popular horror series for AMC over the course of 11 seasons. While the show arguably hit its rating peak in Season 5, with its premiere bringing in 17 million viewers (via TV by the Numbers), "The Walking Dead" still enjoys a reasonable amount of success for a cable network show late into its run. "The Walking Dead" focuses on survivors in a postapocalyptic world overrun by zombies, though as the show has gone on, it has shifted to the main survivor group dealing with other hostile survivors.
A big reason that "The Walking Dead" works is its cast, which included Andrew Lincoln in the starring role of Rick Grimes up until Season 9, when the actor left after Episode 5. It was a shocking exit since Rick was the main character in the comic book series the show is based on until nearly the end of its run. After this, "The Walking Dead" became more of an ensemble show than ever before, though it had always featured a large cast of unique characters.
Still, during his time there, Lincoln was the main attraction, and he was seemingly paid well. But just how much is Lincoln worth nowadays now that his time on the show has ended?
Andrew Lincoln is worth approximately $16 million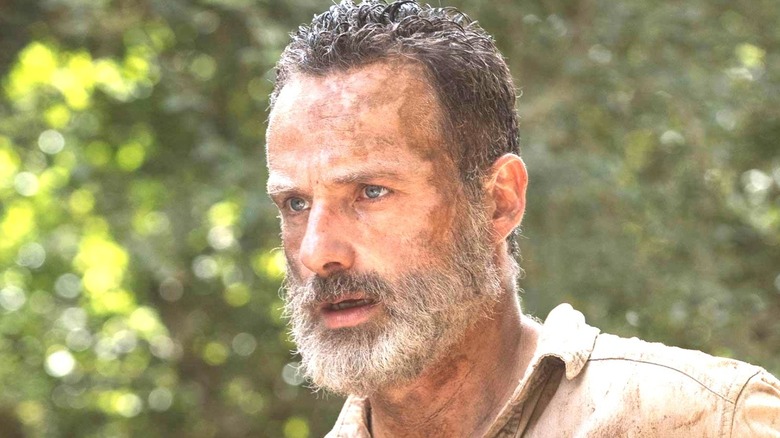 AMC
According to Celebrity Net Worth, Andrew Lincoln's net worth sits right around $16 million. This was made possible because of his time on "The Walking Dead," where he reportedly was pulling in around $650,000 an episode, making him more than likely one of the highest-paid dramatic television actors by the time he left the show in 2018.
Interestingly enough, Variety reported in 2018 that Norman Reedus was pulling in $1 million per episode of "The Walking Dead," which seems like an astronomical figure. However, given that production costs on a show tend to get bigger and bigger the longer it airs, rising salary costs for actors make sense. It's hard not to wonder what exactly Lincoln's salary would be had he stayed on the show full time instead of leaving during Season 9 and just how much that would have affected his overall net worth.