This Is When You Can Stop Watching Bridgerton Season 2 According To Fans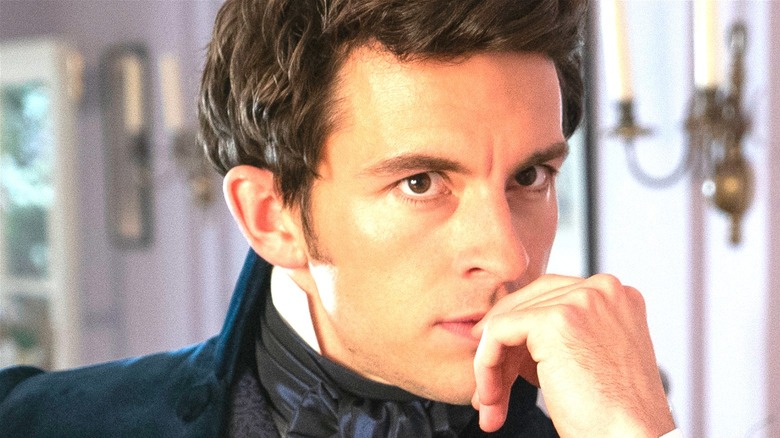 Liam Daniel/Netflix
Season 2 of "Bridgerton," the ultra-popular Netflix series from creator Chris Van Dusen and executive producer Shonda Rhimes, is officially available to watch in full. In this season of the Regency-era London set drama, the focus turns toward Anthony Bridgerton (Jonathan Bailey), who has decided to settle down and find himself a wife. After initially setting his sights on Edwina Sharma (Charithra Chandran), he soon finds himself gravitating more toward her sister, Kate (Simone Ashley).
Considering that Season 1 premiered about a year and a half ago, in December of 2020, fans have been waiting quite a while for the next chapter of "Bridgerton." Lucky for them, Netflix released the full season all at once, as is custom for the streaming service. This means that fans have no more waiting to do and can watch the new episodes as quickly as they please.
But, just because fans are ready to binge doesn't mean they won't want a break or two in between some of the episodes. And one hardcore fan, who has already watched all of Season 2, has let us in on the best places to pause your binging and take a break.
There are two natural places to pause in Bridgerton Season 2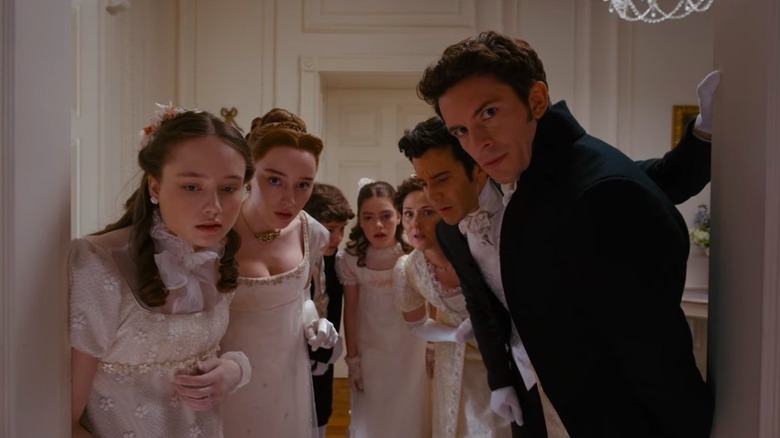 Liam Daniel/Netflix
One "Bridgerton" fan took to Twitter to let other viewers know when the best places are in the new season to take a break. That fan, @lizziethat, wrote, "If you're binge watching #Bridgerton tonight/tomorrow and are curious about stopping points, my best advice is this: 1. Pause after 3. 2. Pause after 6. That's all, those are the best two stopping points."
Many future viewers expressed their gratitude for the heads-up. One fan, @k8_theginger, thanked the original tweeter by referencing a "Bridgerton" character, writing, "You're the real MVP. I like you better than Colin right now." Another, @forever604, wrote with gratitude, "Since I didn't have a nap today, I might need these stopping points." Additionally, @giuliasntana also expressed their thanks, writing, "FINALLY some useful advice from the people who already watched it." Meanwhile, @rosycheeked_, wondered if this plan would work for them: "okay maybe...I stay up until 3am and watch to ep3 then? but will I be able to sleep after??"
Meanwhile, other fans made it clear that they had no plans to pause their binge. Twitter user @missbridgertons wrote, "bold of you to assume we'll be stopping at any point." Another, @annajsmithers, let everyone know that they planned ahead: "I napped today so that I could stay up all night. There will be no pausing."
Whether you plan to break up the season or binge it all at once, "Bridgerton" Season 2 is now available on Netflix.