Eric Zumbrunnen, Frequent Editor For Spike Jonze, Dies At 52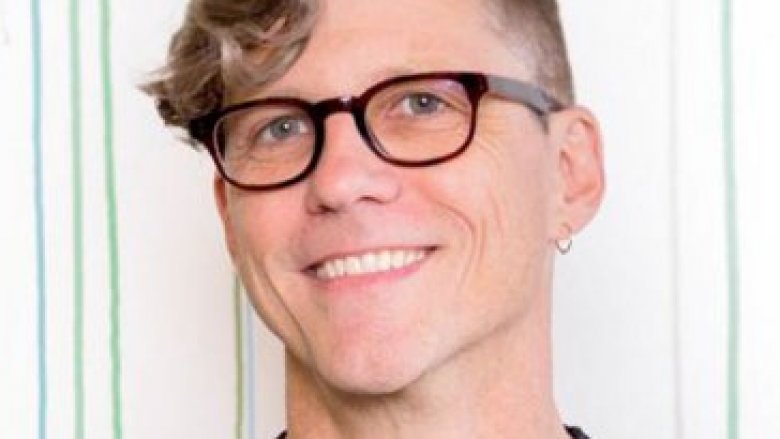 Prodigy Public Relations
Film editor Eric Zumbrunnen has passed away at the age of 52, The Hollywood Reporter confirms. Jason Kasperski of Prodigy Public Relations told the outlet that Zumbrunnen passed away on August 1 in his Pacific Palisades home following a battle with stomach cancer. He was 52.
Zumbrunnen, referred to by many as "EZ," graduated from The University of Southern California with a degree in journalism. Shortly thereafter, he began his career in video postproduction. 
A frequent collaborator of Spike Jonze, a director considered to be something of Zumbrunnen's creative kindred spirit, the inventive editor had a hand in glimmering feature films like Being John Malkovich (1999), Adaptation (2002), Where the Wild Things Are (2009), and the Oscar-nominated Her (2013), the romantic science-fiction drama starring Joaquin Phoenix. Zumbrunnen took home the Best Edited Feature Film Award (Comedy or Musical) from the American Cinema Editors and a British Academy of Film and Television Arts (BAFTA) Award nomination for his editing work on Being John Malkovich.
Outside of silver screen forays, Zumbrunnen was a gifted guitarist and prolific music video and documentary editor, working on projects such as Iron Maiden: Donington Live 1992 and The Jim Rose Circus Sideshow. He hit a stride in the mid-1990s, editing videos for modern rock smash hits like the Breeders' "Cannonball," Beck's "Where It's At," and Smashing Pumpkins' "Tonight, Tonight." The latter two landed Zumbrunnen a pair of MTV Video Music Award nominations. In 1995, he scooped up the Best Editing Video Music Award for Weezer's "Buddy Holly." Six years later, he took home the same award for Fatboy Slim's "Weapon of Choice." 
He also worked on commercials, editing spots for Apple, Nike, and, Xbox.
Recently, Zumbrunnen was granted a Bronze Lion for Editing at the Cannes Lions International Festival of Creativity for his work on "My Mutant Brain," Jonze's Kenzo World fragrance ad. This year, Zumbrunnen was invited to join the Academy of Motion Picture Arts and Science.
Zumbrunnen is survived by his wife, Suzanne, and his children, Henry and Greta. Sources indicate that a fellowship in his name is being established.