Michael B. Jordan, Jennifer Yuh Nelson Eyeing Mobster Thriller A Bittersweet Life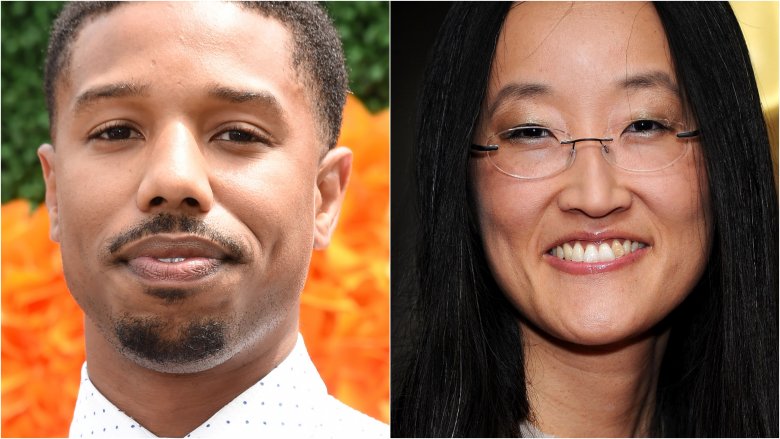 Getty Images
Creed standout star Michael B. Jordan and animated film director Jennifer Yuh Nelson are reportedly eyeing A Bittersweet Life, a remake of the South Korean gangster film, directed by Kim Jee-woon, of the same name.  
A Bittersweet Life will follow a mobster who must follow his boss' orders to kill one of his mistresses. The man in question, known as Kim Sun-woo in the original, ends up forming a unique relationship with the woman he's meant to murder, thus complicating his mission. South Korean actor Lee Byung-hun played Sun-woo in the 2005 film. 
Here's the official plot synopsis for the first A Bittersweet Life film: "Kim Sun-woo is an enforcer and manager for a hotel owned by a cold, calculative crime boss, who assigns him to a simple errand while he is away on a business trip. Sun-Woo is to shadow his boss's young mistress, Heesoo, whom he fears may be cheating on him with another, younger man. Sun-Woo is mandated to kill them both if he discovers their affair, but he decides to spare their life at his own expense."
The project is currently at Fox, where 21 Laps' Shawn Levy, Dan Levine, and Dan Cohen, in collaboration with CJ Entertainment, will produce. Jason Young is set to oversee the project for the studio.
Nelson has gained recognition in the film industry for her work in cartoon flicks and in animation. She's perhaps best known for directing the Jack Black voice-led Kung Fu Panda 2 and Kung Fu Panda 3. Nelson will make her live-action directorial debut with Fox's The Darkest Minds, which stars Everything, Everything actress Amandla Stenberg. 
Jordan was last seen on the silver screen in the boxing drama Creed, and will make another splash in HBO's Fahrenheit 451, which also stars Michael Shannon. Additionally, Jordan appears in Marvel and Disney's Black Panther. 
While we wait patiently for more information on the new version of A Bittersweet Life, check out these remakes that were completely different than the original movie.