Amy Poehler Developing Animated Comedy With The Simpsons Duo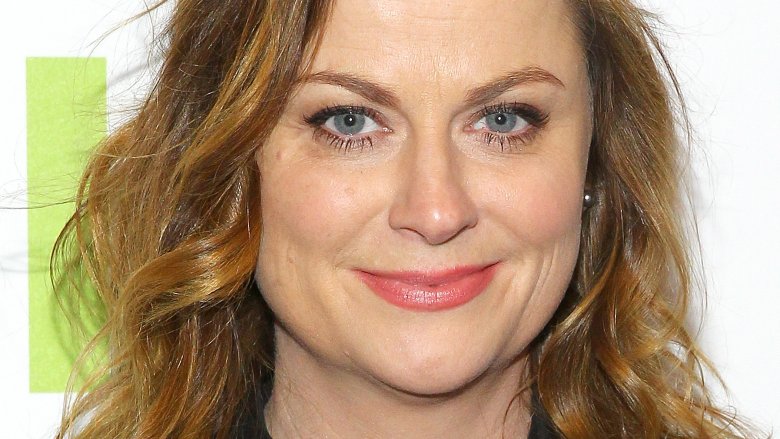 Getty Images
Comedy worlds will collide. 
Per The Hollywood Reporter, actress, writer, and prolific producer Amy Poehler is teaming up with Mike Scully and his wife and producing partner Julie Scully, who worked together on the long-running hit The Simpsons, for a yet-to-be-titled animated comedy at Fox.
The network as reportedly ordered a script and pilot presentation for the series, which focuses on the family and friends of a 15-year-old boy named Duncan Harris. He's your run-of-the-mill teen who longs for a bigger life, spending his days dreaming of becoming an Ultimate Fighting Championship (UFC) fighter... and a tech billionaire... and a video game expert. Simply put, Duncan's mind is set on landing a job where he doesn't have to wear a suit and tie or subject to the standard 9-to-5 routine, but where he still rakes in a ton of cash. 
While it's not known who will voice Duncan for the show, THR indicates that Poehler is attached to lend her pipes to multiple characters, most of which she presumably created as she came up with the idea for the series. 
The Scully duo will pen the show's script and will executive producer alongside Poehler and Dave Becky of 3 Arts. A  co-production between 20th Century Fox Television—where Scully holds an overall deal—and Universal Television, the project marks the very first sale for Poehler's Paper Kite banner, which is housed at Universal. Paper Kite currently executive produces the Comedy Central series Broad City, starring hilarious ladies Abbi Jacobson and Ilana Glazer, and Hulu's Difficult People. 
Now seems the perfect time for Poehler to unleash her animated comedy, as it comes during Fox's continued success with The Simpsons, Bob's Burgers, and Family Guy. In addition to the upcoming series, the network is aiming to develop a few other animated projects this broadcast season, according to Fox Television Group chairman and CEO Dana Walden. 
"We have five or six things in development right now that I'm excited about. ... It's hard to live up to that block and those shows right now are so iconic, they're so connected to our brand," said Walden. "It's hard to just slide an animated show into that lineup and have people have the same goodwill that they have for a show that's been on for almost 30 seasons now."
Concrete details on Poehler's comedy series are pretty sparse for the time being, but hopefully we'll learn more soon. For now, take a look at all the times The Simpsons freakishly predicted the future.