Spider-Man: Freshman Year - What We Know So Far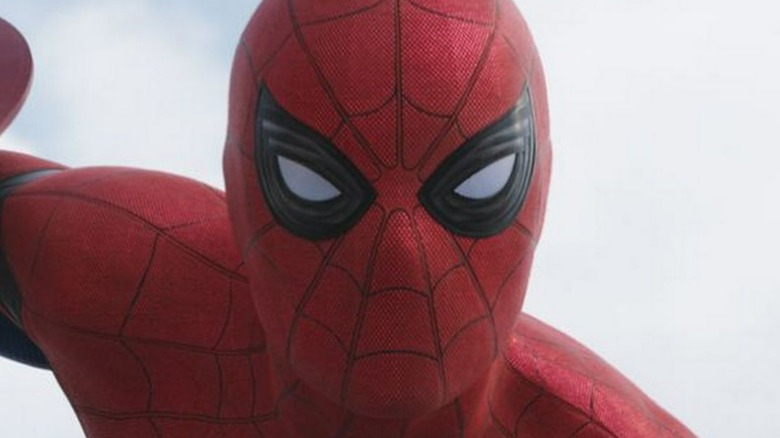 Marvel Studios/Disney
For its first eight years in existence, there was a massive hole in the Marvel Cinematic Universe's hero roster. Sure, the likes of Iron Man (Robert Downey Jr.), Captain America (Chris Evans), and Black Widow (Scarlett Johansson), among others, were more than capable of holding down the fort, but fans couldn't help but hope for one name above all others to join them: Spider-Man. Thankfully, they got their wish in 2016 when Tom Holland's Peter Parker made his introduction in "Captain America: Civil War," opening up a corner of the MCU that many have come to adore.
Now six years removed from Spidey's MCU debut, it's clear that this take on the web-slinger is vastly different from previous ones. Up to this point, moviegoers haven't seen how he got his powers, his exploration of them, or the death of Uncle Ben, which more than goes against the Spider-Man status quo at the movies. Rather, we dove straight into his evolution from a part-time masked vigilante to a full-on, world-saving hero who's willing to make sacrifices to protect the ones he loves. For those still clamoring for an origin story, though, you haven't been left out.
The animated series "Spider-Man: Freshman Year" is on its way to Disney+ and will take MCU fans back to Peter Parker's early high school days. Here's what we know about the project so far.
Spider-Man: Freshman Year focuses on a novice Spider-Man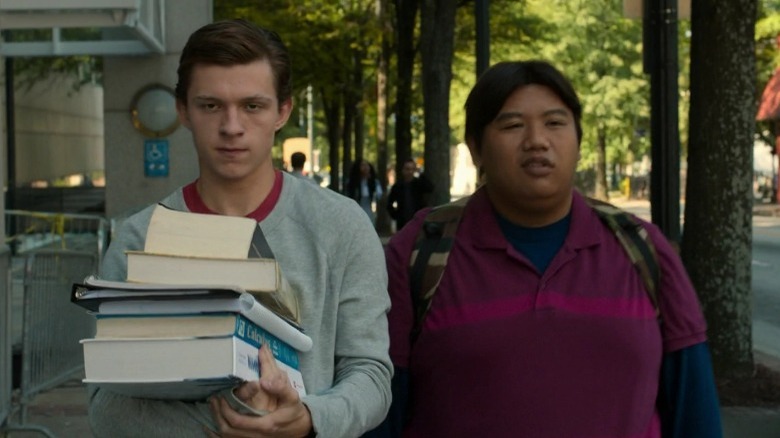 Sony Pictures/Marvel Studios
Back in November of 2021, "Spider-Man: Freshman Year" was officially announced alongside the likes of "Marvel Zombies" and "X-Men '97" during Disney+ Day. According to Deadline, the series follows a freshman-aged Peter Parker "on his way to becoming Spider-Man" and will pay homage to the webhead's comic book roots. Additionally, Jeff Trammell has signed on as the head writer, whose credits include animated kid-oriented programs "Craig of the Creek," "Harvey Beaks," and "The Owl House." With a résumé like that, the story is definitely in good hands.
At the time of this writing, casting information is nonexistent, so time will tell if Tom Holland will return to voice Peter or if he'll hand the reins to someone else. In that same vein, it's unknown if characters such as MJ (Zendaya), Aunt May (Marisa Tomei), and Ned Leeds (Jacob Batalon) will appear or if the live-action actors behind them will take part. As far as the plot goes, considering the show follows Spider-Man's early days, it's unlikely we'll see anything bonkers like "Spider-Man: No Way Home," but there's no way to know for sure until "Freshman Year" drops on Disney+.
Speaking of premieres, Marvel Studios and Sony Pictures have yet to set a date in stone, so "Spider-Man: Freshman Year" is probably a year or more away. For now, all we can do is patiently wait for concept art, trailers, and general news to make their way online.