The Criminal Minds: Beyond Borders Character You Likely Forgot Asher Angel Played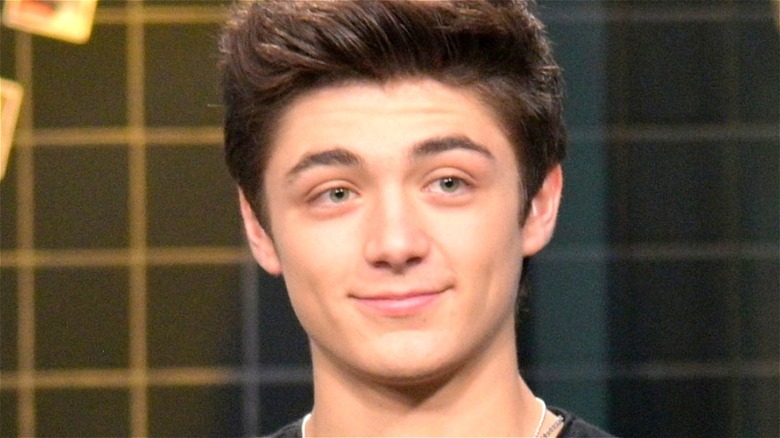 Michael Loccisano/Getty
"Criminal Minds: Beyond Borders" may have been a spin-off to a show that ran for 15 seasons on CBS, but it didn't last nearly as long as its parent series did. After premiering on CBS in March 2016, "Beyond Borders" only went on to air a total of two seasons and produced 26 episodes throughout that time. However, while "Beyond Borders" failed to stay on the air as long as "Criminal Minds" did, the spin-off series still boasted a legitimately impressive ensemble cast. Gary Sinise led the series as Jack Garrett, while talented actors like Alana de la Garza, Daniel Henney, Tyler James Williams, and Annie Funke rounded out its core cast.
Similar to "Criminal Minds," the short-lived spin-off show also featured more than its fair share of recognizable guest stars throughout its two seasons (via IMDb). In fact, "Beyond Borders" even featured a one-off appearance from none other than Asher Angel, who is most well-known now for playing Billy Batson in 2019's "Shazam!" The actor appeared in "Beyond Borders" back in April 2016 (via IMDb) as a young boy whose life is turned upside down in the wake of an unexpected family tragedy.
Asher Angel played a young boy named Ryan Wolf in Criminal Minds: Beyond Borders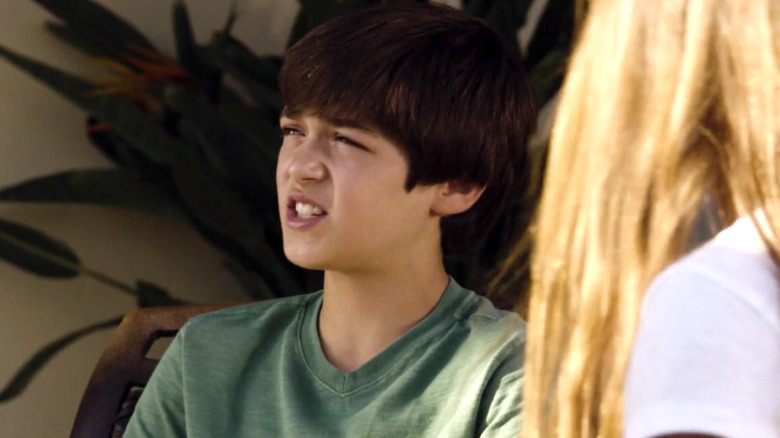 CBS
Asher Angel starred in Episode 8 of "Criminal Minds: Beyond Borders" Season 1. The episode, titled "De Los Inocentes," follows the show's central team as they make their way to Mexico after a woman is suddenly killed while she is on vacation with her husband and children. Angel stars in the episode as the woman's young son, Ryan Wolf, whose life is thrown into disarray when his mother is killed and his father subsequently flees from the show's central investigators.
In true "Criminal Minds" fashion, the episode's central mystery sends Gary Sinise's Jack Garrett and his fellow International Response Team members down a twisty and unpredictable path. Ultimately, their investigation culminates with the IRT being forced to rescue Angel's Ryan from a truly dangerous situation.
For his part, Angel brings the same instincts and on-screen presence to his "Criminal Minds: Beyond Borders" performance that he put to good use in "Shazam!" That's not all that surprising though. After all, he was cast in "Shazam!" just a little over a year after "De Los Inocentes" aired (via The Hollywood Reporter) on CBS.