Who Plays Kristy Simmons On Criminal Minds: Beyond Borders?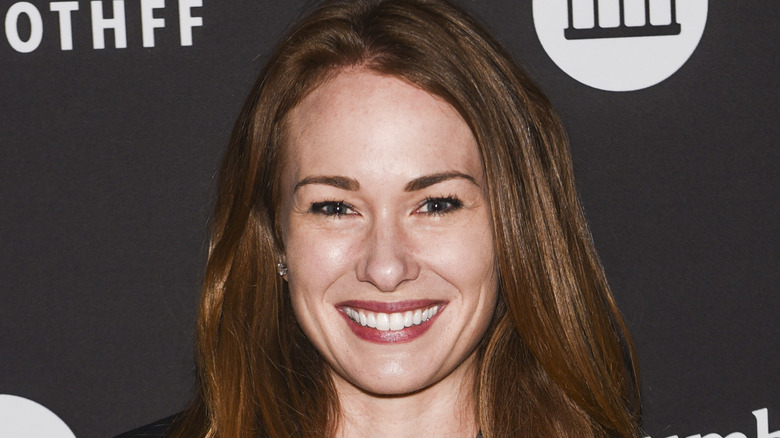 Michael Bezjian/Getty Images
"Criminal Minds" may be one of the most beloved crime procedurals in network TV history, but its history isn't without some dark spots. One major low point for the successful CBS franchise was the 2016 spin-off "Criminal Minds: Beyond Borders." The two-season series follows the activities of FBI agents in the International Response Team, who are responsible for investigating crimes involving Americans abroad. The show was possibly doomed from the start, as CBS debuted it as a backdoor pilot in the original series. 
"Criminal Minds: Beyond Borders" has a lot of issues, with the main one being that it relies on harmful stereotypes. It received very poor critical reviews, with many pointing out negative aspects like its mundane plot points and its use of cliches (via Rotten Tomatoes). But some of the characters from the defunct series found a way to make it onto the flagship show and join the Behavior Analysis Unit, and one of these is Supervisory Special Agent Matthew Simmons (Daniel Henney). 
Matthew is dedicated to his job, characterized by his resourceful nature. However, his relationship with his wife Kristy Simmons and their five children provides insight into his personal struggles. It's typical for crime procedurals to depict characters as workaholics who are rarely at home. But Matthew and Kristy's relationship shows a couple struggling with the balance but able to overcome the issues as a family. 
When Matthew transfers to the BAU, Kristy joins him. Her character appears in a few episodes, depicted by the same actor from "Criminal Minds: Beyond Borders." 
Kristy Simmons is portrayed by TV veteran Kelly Frye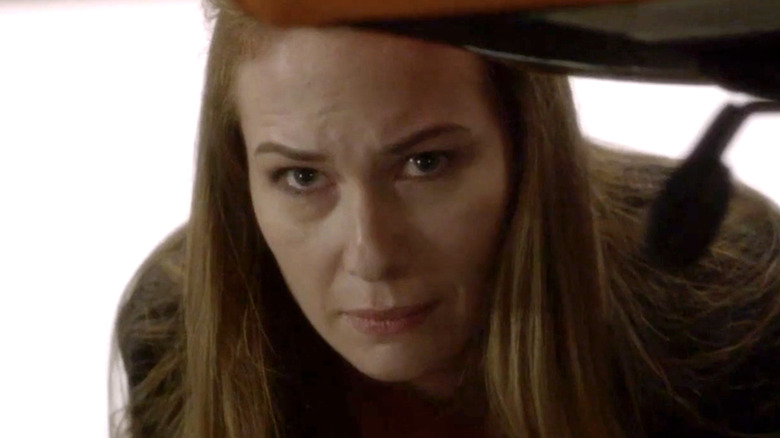 CBS
In both "Criminal Minds: Beyond Borders" and "Criminal Minds," Kristy's character is portrayed by Kelly Frye. Frye has been acting since the mid-2000s, with parts in TV shows like "The Mentalist," "NCIS: Los Angeles," "Anger Management," "The Young and the Restless," and more. She went from having guest roles in single episodes to nabbing a few recurring roles, such as her portrayals of Sarah Campbell in Disney Channel's "Secrets of Sulphur Springs," Ivy on "General Hospital," or Cindy Beck on "Rake" (via IMDb). 
Outside of the TV realm, Frye has also appeared in a few films, including the 2010 horror film "Exquisite Corpse," and more recently, the 2021 sports drama "12 Mighty Orphans." Despite her "Criminal Minds" run coming to an end with the 2020 series finale, Frye has stayed busy with a variety of film and TV projects in recent years. The actor explained to PrecinctTV in 2020 that she was grateful that her character Kristy got to live on following the "Criminal Minds: Beyond Borders" cancellation. "Daniel Henney is such a kind human and a fun acting partner," Frye said. "I was happy to know that we'd get the time to see our TV marriage continue to play out on screen."