How Julia Garner Felt Filming The Last Season Of Ozark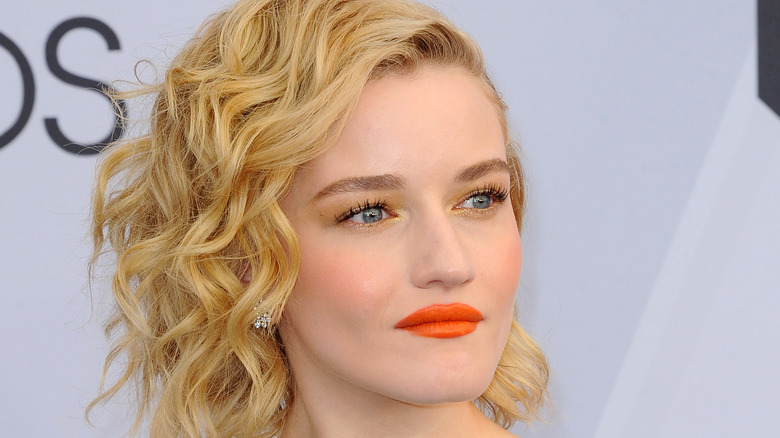 Tinseltown/Shutterstock
In the years since the crime series' premiere, Julia Garner has received consistent critical acclaim for her work on "Ozark." To date, Garner has won two Primetime Emmy Awards (via IMDb) for her performance in the Netflix drama as the enterprising, loyal Ruth Langmore. The series itself similarly emerged as a major awards contender for Netflix shortly after its first season's debut, and it has remained one for the streaming service in the years since then (via IMDb).
But all good things must come to an end. "Ozark," which has long been held up as one of Netflix's biggest original titles, is wrapping up its story with its supersized, 14-episode fourth season. That fact is, predictably, weighing heavy on "Ozark" fans, but they're not the only ones who feel emotional about having to say goodbye to it.
For Garner, "Ozark" Season 4 marks the last time that she will appear as the character that made her a star. With that in mind, it shouldn't come as much of a surprise to learn that the actor spent a lot of time thinking about the Netflix show's conclusion while making its final batch of episodes.
Julia Garner's emotions would hit her 'in waves' while filming Ozark Season 4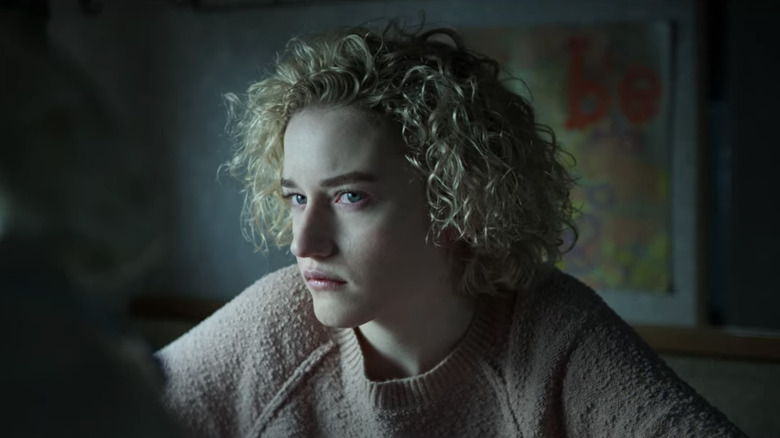 Netflix
In an August 2021 interview with W Magazine, Julia Garner opened up about her experience working on "Ozark" and, most importantly, what it was like filming the Netflix drama's fourth and final season. Garner admitted that the emotions associated with having to say goodbye to "Ozark" would hit her "in waves" throughout the making of its fourth season, and the actor took some time to explain the emotional, personal connection she feels to the series.
"I started coming to Atlanta to film in 2017, and it was the first place where I actually lived on my own," Garner said. "The fact that 'Ozark' is ending hits me in waves. I met some of my best friends here. It's almost been like my weird version of a college experience." However, while she admitted to feeling a sense of sadness about having to say goodbye to the show, its crew, and her fellow cast members, Garner also said in the same interview that she had spent some time thinking about what she'd do after "Ozark."
The actor said she was interested in taking a break from TV after "Ozark" Season 4 and expressed an interest in making a movie, including "a period piece" because she'd "never done one" before. Garner added that she was thinking about taking some time off from acting in general, saying, "I've been so busy playing other people that I can answer questions about them quicker than I can answer questions about myself, which is sort of sad."
No matter what it is that she decides to do after "Ozark" though, it seems safe to say that Garner has made quite the lasting impression with her performance as Ruth in the fan-favorite Netflix series.