Live-Action Voltron - What We Know So Far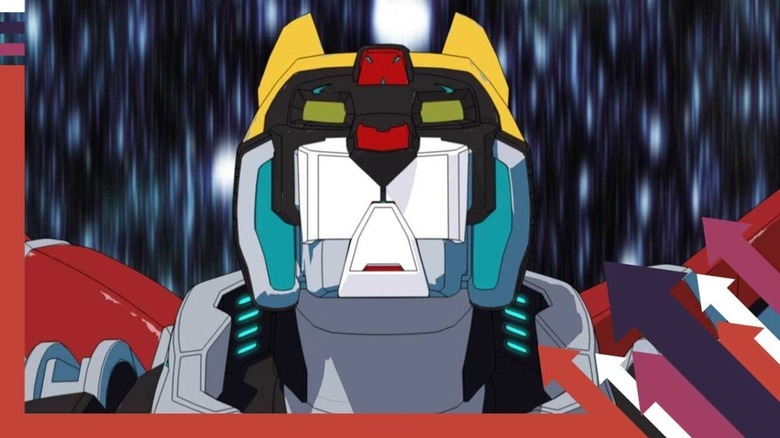 Netflix
You know you've made it when your name becomes shorthand for something. And when people talk about massive mech robots, the name that inevitably comes to mind is "Voltron."
The franchise got its start in the 1980s, adapting the popular Japanese series "Beast King GoLion." It's gone through various iterations over the years through cartoons, comic books, and toys. Most recently, "Voltron" received an adaptation through Netflix with "Voltron: Legendary Defender," which ran for eight seasons and much critical acclaim. 
It appears Hollywood isn't wasting any more time before getting another reboot off the ground, as it's just been announced that a live-action "Voltron" film is in the works (via The Hollywood Reporter). According to the outlet, a bidding war has emerged as various studios, including Universal, Warner Bros., and Amazon, fight to lay claim to the project, which presently has a pitch and a teaser reel attached to it. Here's what we know so far about the live-action "Voltron" movie.
Rawson Marshall Thurber is attached to co-write and direct the Voltron movie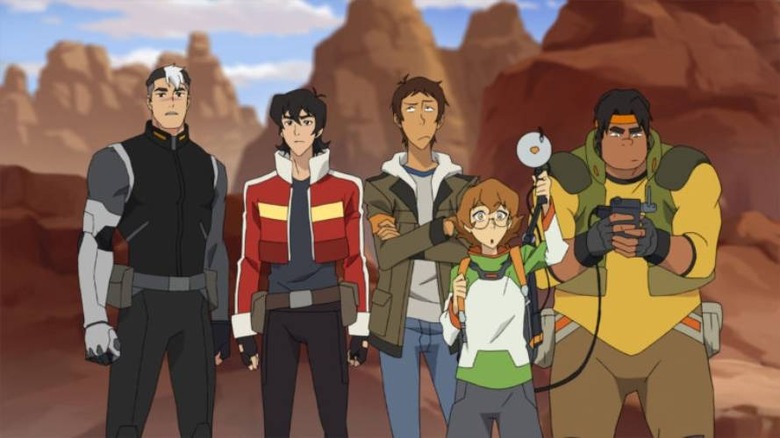 Netflix
Rawson Marshall Thurber is having some very good luck in the entertainment industry right now. He recently helmed the mega-hit "Red Notice" for Netflix, which came out in 2021, and he was soon hired to direct the next two installments of that franchise. It seems in the interim, he had time to put together a package for a "Voltron" feature. The project already has Bob Koplar, David Hoberman, and Todd Lieberman on board to produce, and a deal could be made in the very near future.
The main question at this point is whether Thurber would have time to work on "Voltron" with two more "Red Notice" films supposed to be in the works. In January 2022, Variety came out with a report stating how Netflix hoped to get the sequels off the ground starting in early 2023. There would have to be an immensely quick turnaround to get "Voltron" shot before that time comes, or else Thurber may have too much on his plate. 
No release date or casting announcements have come out as of yet.