Early Tracking Says IT Could Scare Up $50 Million Opening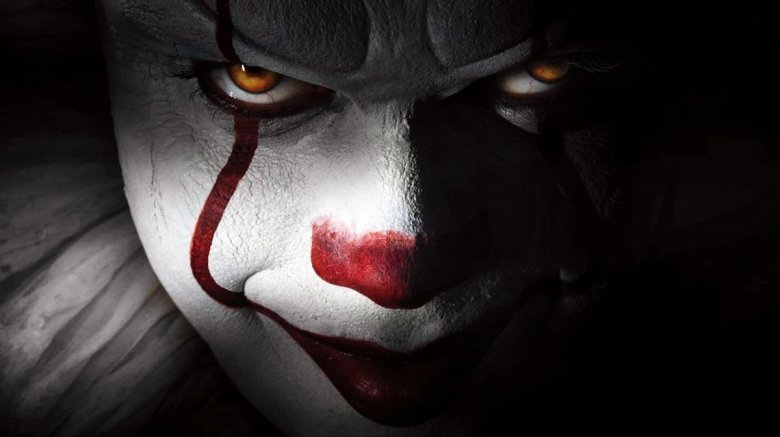 It looks like IT is going to be a terrifying force at the box office in September. Variety reports that the film is looking to scare up a $50 million opening according to early tracking, a very impressive figure for the Stephen King adaptation.
IT tells the story of a group of kids known as the Losers' Club who find themselves dealing with the evil Pennywise, a shape-shifting monster that preys on fear. Bill Skarsgard takes on the iconic role in the film, which will be set in the '80s. It is the first of two planned films, with the second being set in the present day.
IT isn't due out until Sept. 8, but audiences are already getting pumped, with the movie's teaser trailer earning a record breaking 197 million views in the first 24 hours after its release. The movie's $50 million tracking is nearly unprecedented for non-summer and non-holiday releases. It's also very high for a movie with an R-rating, which director Andy Muschietti says the film will take full advantage of.
Some sources contradict the $50 million tracking, though, saying that it is inflated. This number does seem excessively high, as the highest September opening of all time was Hotel Transylvania 2 with $48 million. An opening of $50 million is also incredibly high for a horror movie, with even well-known franchises like the Conjuring movies and their spin-offs failing to hit that mark. Those sources say that a more conservative estimate in the $40 million range is probably more accurate.
Still, though, either opening would be a huge success for IT and could help to kick off what will hopefully be a lucrative fall box office. Hollywood is looking for more success stories after a disappointing summer, with flop after flop putting ticket sales down four percent overall from last year. Hopefully, big releases like IT can help to buck that trend.
Finn Wolfhard, Sophia Lillis, Jaeden Lieberher, Wyatt Oleff, Jack Dylan Grazer, and Jeremy Ray Taylor also star in IT, which was directed by Muschietti based on a script from Chase Palmer (Shock and Awe), Cary Joji Fukunaga (Beasts of No Nation), and Gary Dauberman (Annabelle: Creation). While we wait to see how the movie does at the box office, see some of the other entertainment events you won't want to miss next month.