The Failed Jack Black TV Show That Gained A Cult Following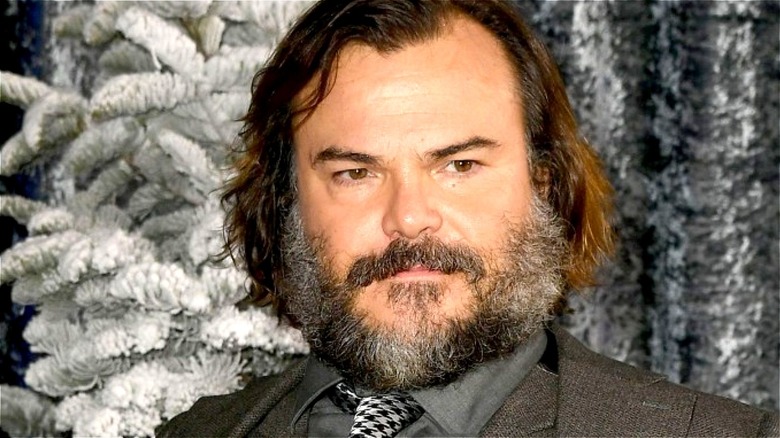 Kevin Winter/Getty
For every new TV show you see make it to the air, you can be confident there are at least 10 more that got to various levels of production only to crash and burn. Television is a fickle business, and the suits behind the scenes want to be as comfortable as possible in the knowledge the show they just greenlit will be a hit. It's easy to scoff at the idea of executives passing on something as great as "Breaking Bad" (via Business Insider), but the truth is no one truly knows what they have until it's in front of millions of people, and by that point, all the money's already been spent. 
That brings us to one of the greatest pilots that never was — "Heat Vision and Jack." The episode starred Jack Black as Jack Austin, a former astronaut who gains superintelligence when exposed to sunlight. He has his trusty sidekick, Heat Vision, a talking motorcycle voiced by Owen Wilson. With that level of comedic talent, it feels like there should be six seasons and a movie about this thing, but sadly, it wasn't meant to be. 
Heat Vision and Jack was ahead of its time
It's not just comedy icons in front of the camera that make "Heat Vision and Jack" worth checking out. Ben Stiller directed the pilot episode with a script written by Dan Harmon ("Community," "Rick and Morty") and Rob Schrab ("The Sarah Silverman Program," "Monster House"). The finished product is every bit as surreal and wonky as you would expect with that team, opening with a monologue from Stiller himself lamenting the fact that "The Ben Stiller Show" got canceled while poking fun at "Star Wars" creator George Lucas for never having won an Emmy.
Normally, something surreal and silly wouldn't have a problem finding a home in this day and age. Everything from Adult Swim to Netflix has gotten incredibly stranger. Even a decade later, NBC's "Community" would bring meta-commentary to the masses. As it stands, "Heat Vision and Jack" was just a little too off-the-wall for its time, and Fox passed on bringing the show to series. But that didn't stop it from gaining a cult following, and you can watch the pilot in its entirety on YouTube, which has currently amassed well over 1.1 million views.
While "Heat Vision and Jack" may never come to fruition as a proper series, at least we always have these perfect 30 minutes of absurdity. Plus, audiences could see Black and Wilson team up on another Dan Harmon project, namely the episode "Investigative Journalism" of "Community," years later. When a match is meant to be, it's meant to be.