What Some Criminal Minds Fans Really Miss About The Old Seasons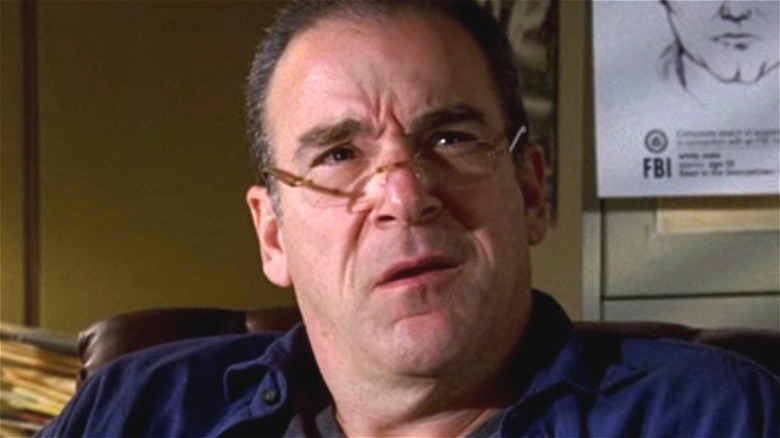 CBS
"Criminal Minds" helped to define the current run of police procedural shows, and is ranked as one of the most popular American television shows of all time (via CBS News). Following the exploits of the elite FBI unit known as the Behavioral Analysis Unit, "Criminal Minds" ran for 15 seasons and over 300 episodes (via IMDb). Considering how long "Criminal Minds" was on air, the show went through several different cast shakeups as well as general format changes, which is to be expected when a television series goes that kind of distance.
Even now, "Criminal Minds" continues to bring in both old fans looking to brush up all things BAU, and new fans who always wanted to understand what all of the fuss is about, with "Criminal Minds" still reaping tons of viewers on streaming services (via Deadline). However, some fans have recently taken to a popular online forum to discuss what they miss most about the earlier episodes of the show, and it definitely highlights how a series can change over time.
Criminal Minds fans miss the quirks
A Reddit discussion was initiated by u/ThePrincessCarolyn who stated, "I know every other post on this sub is someone reminiscing about the early days, but I really miss the little things in the first few seasons that made 'Criminal Minds' feel different from other crime procedurals." They noted how quirky the earlier seasons were, with aspects like Morgan (Shemar Moore) attempting to figure out what happened from the perspective of the suspect, or how Spencer Reid (Matthew Gray Gubler) would have "little animations on screen when [he] is figuring something out."
Redditor u/GhostoftheTreeHugger agreed about the animations, and replied, "I loved this (never thought it was cheesy)! But it wasn't just Reid, all the BAU members used their imaginations to figure things out." User u/beepblopj added that as the show progressed, it became "more predictable and not as exciting," while Reddit user u/Capgras_DL said that they prefer the episodes where the criminal isn't immediately revealed, and stated that later seasons remove the tension by giving the identity away immediately.
Reddit user u/gonejellyfishin77 also ruminated on the early seasons, and added, "I miss the earlier shows because they were focused on victims who were NOT connected to the BAU. I get that we're invested in these characters and the writers were creating drama by making the BAU and their loved ones victims, but victimizing the BAU became the main focus of the show."
Ultimately, it seems that fans still enjoy "Criminal Minds" as a whole, but prefer the earlier seasons because of their unpredictable and quirky nature.