How Long Does It Take To Beat Tiny Tina's Wonderlands?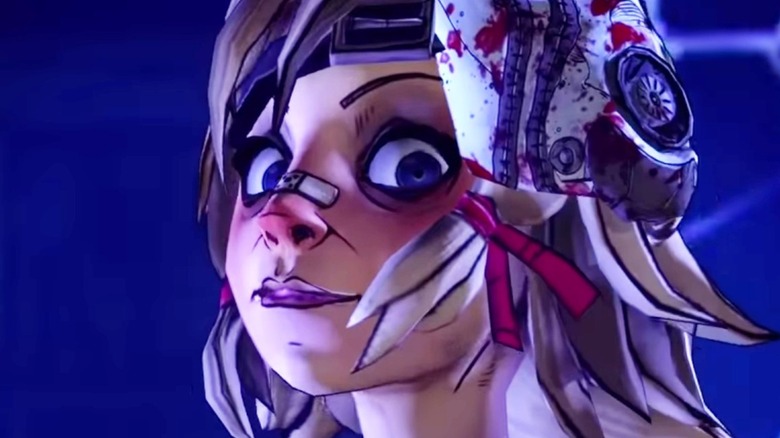 The latest addition to the "Borderlands" franchise has gone in a new direction. Rather than being set in a post-apocalyptic wasteland overrun by bandits and jam packed with guns, "Tiny Tina's Wonderlands" is set in a magical world overrun with monsters... and jam-packed with guns. It takes place within a "Dungeons and Dragons" parody called "Bunkers and Bada***s" where the controversial Tiny Tina (voiced by Ashley Burch) is the game master and the player controls one of the characters, making it a sort of game within a game. This is an exciting prospect for fans who are eager to experience Gearbox Software's signature chaotic, action-packed gameplay in a new setting, but it also raises some questions. Is the game cross-platform? What's included in the season pass? And how long is it?
Side games are often much shorter than numbered entries in a series, so it's only natural for fans to wonder how long it takes to beat "Tiny Tina's Wonderlands." Well, reviews are finally rolling in and a clear picture of the game's length is starting to come into focus. Here's what we know about the game's length.
Seems to be standard Borderlands length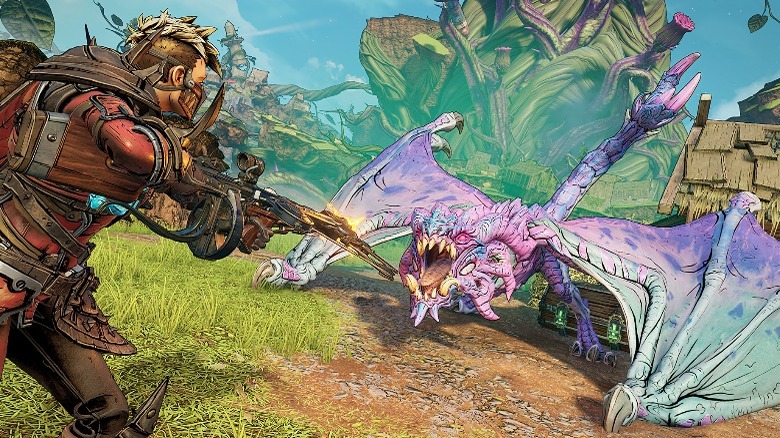 Leon Hurley of GamesRadar posted in his review that the main story took him about 25-30 hours as he bounced back and forth between the main campaign and several of the side stories and challenges. Windows Central reported a similar experience, calling it a 20-30 hour "nice bite-sized sample of "Borderlands." Meanwhile, Cog Connected stated that there's "nearly 30 hours of main quest and side content, plus an open-ended mode after you've finished the campaign," while IGN reported a slightly faster main game run, stating that the campaign would most likely be beaten at around 20 hours. After that, players will unlock an endgame activity called the Chaos Chamber where they can continue to battle variations of previous combat encounters.
Surprisingly enough, it seems that these reports fit into the standard length of most of the mainline "Borderlands" games. HowLongToBeat reports that the average gameplay time for the main story of "Borderlands," Borderlands 2," and "Borderlands 3" is 22h 44m, 30h 32m, and 23h 12m, respectively. The 20-30 hour times reported for  "Tiny Tina's Wonderlands" seem to fit squarely into this range. Although it's worth noting that side content and DLC will likely extend playtime considerably for those who wish to go beyond the main story.