The Law & Order: SVU Character You Probably Forgot Adam Driver Played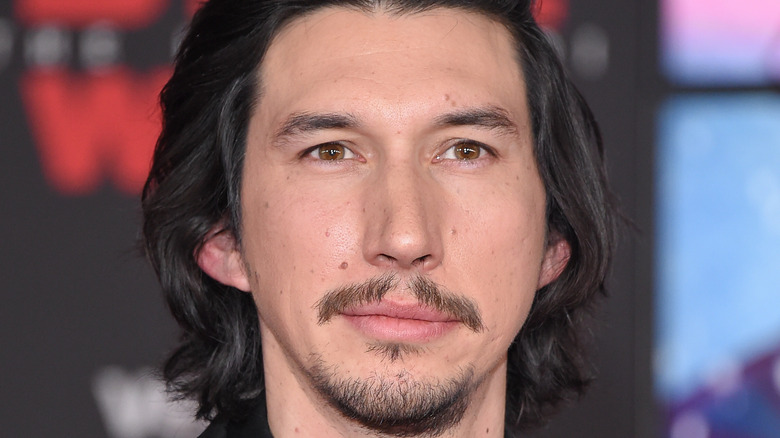 DFree/Shutterstock
TV fans know that the "Law & Order" franchise is like a revolving door for actors based in New York. Requiring a constant flow of suspects, victims, cops, and other auxiliary characters, many an actor can find paying work within the "Law & Order" universe, and it's only natural that a few of these actors go on to have their big breaks elsewhere.
That's more or less the case with Adam Driver, who made an appearance in the show before nabbing high-profile roles in films like "Frances Ha" and "Inside Llewyn Davis," and well before his debut in the "Star Wars" universe in 2015 as Ben Solo, also known as Kylo Ren. For this reason, many fans might not even remember the time he appeared in an episode of "Law & Order: Special Victims Unit" in 2012.
Driver wasn't the household name he went on to become when he acted in the well-known crime procedural, but he nevertheless manages to make the role memorable — even if it's unlikely anyone watching it at the time would've guessed he'd be an international movie star in just a few short years.
Driver appeared in an episode of Law & Order: SVU Season 13
A quick glance at Driver's credits on IMDb shows an appearance in "Law & Order: Special Victims Unit" Season 13, Episode 11, titled "Theatre Tricks." The episode pits the SVU team against a criminal who attacks a performer in an interactive theater project as the audience watches, believing it all to be part of the program. Driver plays the character Jason Roberts, a socially awkward guy who is obsessed with a young woman named Meghan (Jenn Proske). He quickly becomes one of the suspects in the case. 
Interestingly, though this role is very early in Driver's career as an actor, it's not his first appearance in the "Law & Order" franchise. Go back a couple more years to 2010, and you'll see Driver credited for "Brilliant Disguise," an episode from the 20th season of the original "Law & Order." Even though Driver wasn't a recognizable name back when the episode aired, that hasn't stopped the producers of "Law & Order" from capitalizing on his subsequent fame, even putting together a YouTube video of his scenes in the episode to advertise the show.