Blake Lively's Spy Thriller The Rhythm Section Lands At Paramount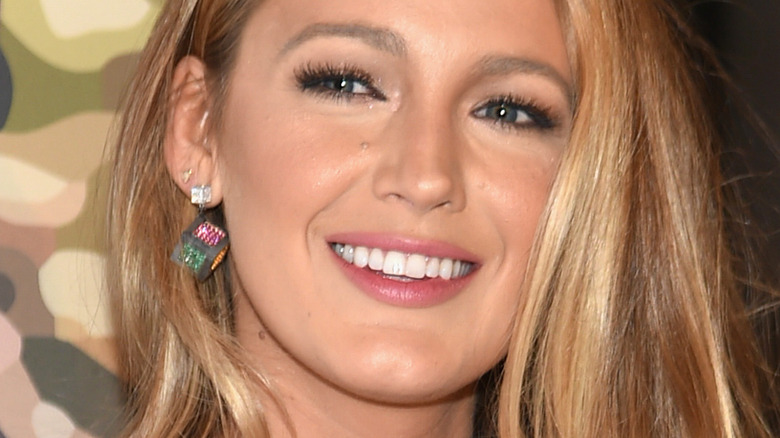 Getty Images
Paramount spies with its little (and metaphorical) eye a brand-new film starring Blake Lively. The Hollywood Reporter confirms that the studio has picked up Lively's forthcoming spy thriller flick The Rhythm Section.
Set to be helmed by The Handmaid's Tale director Reed Morano, The Rhythm Section is billed as a sort of female-centric answer to the James Bond film series. The pic is said to be a contemporary adaptation of the first book in British thriller writer Mark Burnell's Stephanie Patrick series, which consist of four novels in total.
The Rhythm Section centers around Lively's character, Stephanie Patrick, a woman whose world is turned inside out when she discovers that the freak airplane crash that killed her entire family wasn't actually an accident. Patrick begins a journey to unveil the ruth behind her loved ones' deaths, and in order to bring these secrets to the light, she must dive deep into espionage tactics, take on the identity of an assassin, and hunt down those responsible for murdering the only people she was truly close to. 
Paramount issued an official synopsis for the film (courtesy of THR): "Patrick (Lively) is on a path of self-destruction after the death of her family in an airplane crash, a flight that she was meant to be on. After discovering that the crash was not an accident, her anger awakens a new sense of purpose and she rises to uncover the truth by adopting the identity of an assassin to track down those responsible. The new, and lethal, Stephanie Patrick is on a mission to fill the void between what she knows and what she is told."
Producing the film are IM Global and Barbara Broccoli and Michael G. Wilson of EON Productions, the company responsible for the last eight Bond movies. It's safe to say that Broccoli and Wilson know more than a few things about the world of espionage thriller flicks. Alongside the producing trio is source material author Burnell and IM Global's Greg Shapiro, who has worked on The Hurt Locker and Zero Dark Thirty, as executive producers. 
Broccoli and Wilson previously expressed their excitement about the movie, stating that it holds a "very compelling story," and that the Morano-Lively collaboration is something quite special. 
IM Global founder Stuart Ford echoed their sentiments: "In Stephanie Patrick, Mark [Burnell] has created a unique female heroine who turns so many of the current cinematic clichés surrounding so-called 'kick-a–' female leads on their head. To be bringing such a fresh, realistic and bold international thriller to the big screen with EON Productions, Reed and Blake is an exciting proposition for us all at IM Global."
Given that Burnell's book series includes three other installments, Gemini, The Third Woman, and Chameleon, it's hardly a surprise to hear that Paramount is hoping The Rhythm Section will be successful enough to launch a franchise.
Lively was last seen on the silver screen in The Shallows, directed by Jaume Collet-Serra, the Marc Forster-helmed drama All I See is You, and Woody Allen's Cafe Society. Let's just hope it doesn't end up being another great book that was turned into an awful movie.