Casey Affleck Casts Doubt On Ben Affleck's Batman Future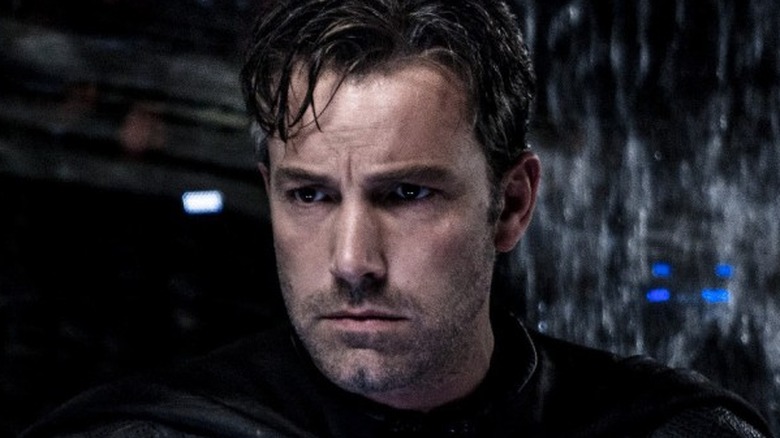 Did Ben Affleck's brother Casey just confirm rumors that he won't be returning for The Batman? In a recent interview, Casey appeared to let slip that Ben was putting down the cowl, although he then countered his own comments.
"I thought he was an okay Batman," Casey said on WEEI's Dale and Holly With Keefe radio show. (You can hear his comments around the six-minute mark of this video.) "No, he was great. He was great. He's a hero, so he had something to channel and work with there. But he's not going to do that movie, I don't think. Sorry to say." Casey later added, "Is that breaking news? Because I was just kind of making that up, I don't know." 
Rumors that Ben wants out of the Batman role have abounded in recent months, and they were supported even further when the actor stepped out of the director's chair earlier this year. When Ben's name was left out of the release announcing Matt Reeves as the new director, many took it as a sign that he had left the project; however, Ben later confirmed that he was still set to star.
Rumors were fanned once again when The Hollywood Reporter published an article saying that insiders were preparing a way to "gracefully" transition Ben out of the Batman role in one of DC's upcoming films, with Reeves planning a trilogy that the actor reportedly was unlikely to sign on for. Ben once again refuted these rumors at San Diego Comic-Con, saying, "Let me be very clear. I am the luckiest guy in the world. Batman is the coolest f***ing part in any universe."
Ben later elaborated, saying that, with Reeves involvement, it would be crazy for him to quit the film. "With Matt Reeves doing it, I would be a f***ing ape on the ground for Matt Reeves," he said. The actor also clarified that his stepping down from the director's chair didn't mean that he wasn't enthusiastic about the film, saying that it is "f***ing amazing."
It's unclear if Casey's comments are true or if he was, as he said, "making that up," although he would likely know better than many about his brother's future plans. We do know for sure that Affleck will be bringing a "more traditional" version of Batman to the big screen in November's Justice League. While we wait to learn more about his future as the caped crusader, see why DC's big team-up will be better than you think.