The Actress Who Plays Rinwell In Tales Of Arise Is Gorgeous In Real Life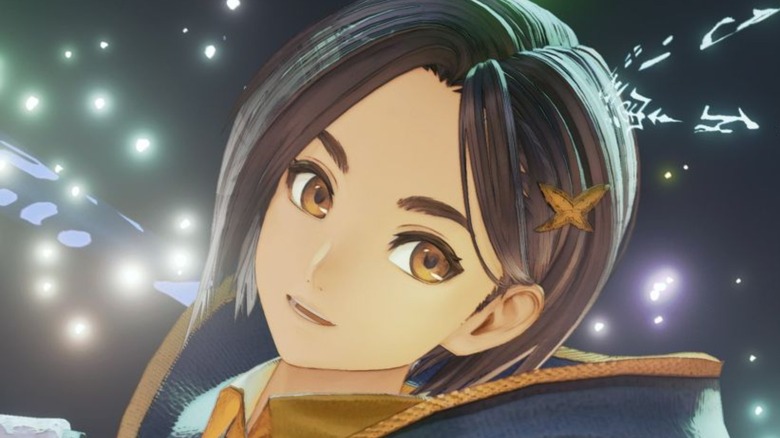 The "Tales" series has long been known for its great RPGs, and 2021's "Tales of Arise" was no exception. For the most part, critics had great things to say, and the game even won the 2021 The Game Awards for Best Role-Playing title, beating out titles like "Shin Megami Tensei 5" and "Cyberpunk 2077." While there were annoying issues on the PS5 (that were apparently the PlayStation's fault), the game was a great success. There's even excitement surrounding the next title in the series, "Tales of Luminaria," which was announced in 2021 before "Arise" was even released.
Part of what made the game so great was the cast that gave life to the characters. The characters in the game stood out with their colorful personalities, including Rinwell, one of the last mages in the game's world. Besides exciting combat moves and fun combos, Rinwell had another thing going great for her: an amazingly talented and gorgeous voice actress.
Meet Christine Marie Cabanos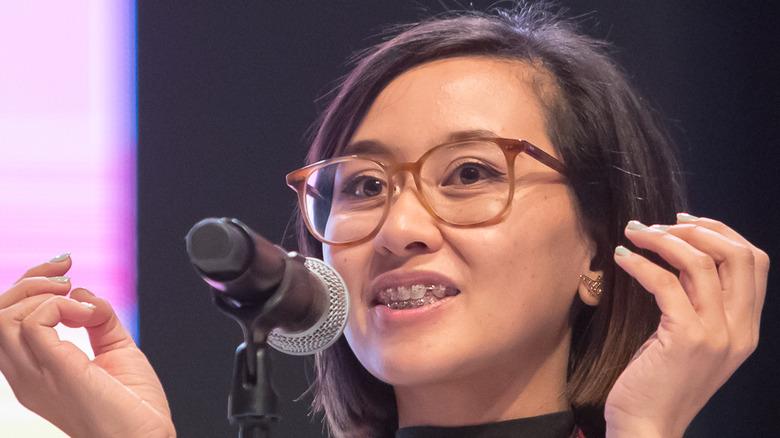 Michael Boardman/Getty Images
Rinwell is voiced by Christine Marie Cabanos, a talented Filipino American voice actress who's been in over 140 different productions. While she's no stranger to video games, voicing characters in massive franchises like "Persona," "Fire Emblem," and "Pokemon," she's well-known for her time acting in anime.
Her most notable role was in "Puella Magi Madoka Magica," where she voiced one of the main characters, Madoka Kaname. In fact, she won the BTVA People's Choice Voice Acting Award for Best Female Lead Vocal Performance in an Anime Feature Film/Special for her role in one of the "Madoka Magica" movies. She's also played in titles like "Blue Exorcist," "Toradora!," "Kill la Kill," and "Sailor Moon" (via IMDb).
When she's not acting, Christine Marie Cabanos enjoys engaging with other media – including the massively popular "Euphoria" from HBO – and spending time with her family. She also enjoys singing on the side, covering music from the hit Broadway show "Hamilton" with other voice actors.