Who Plays Soren-066 On The Halo Paramount+ Series?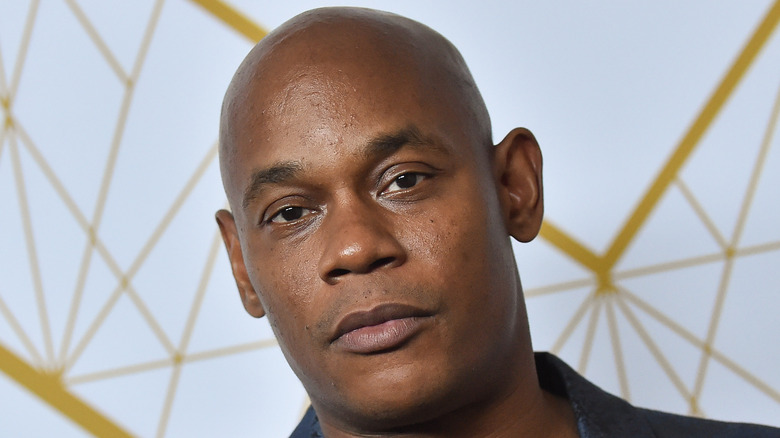 DFree/Shutterstock
In "Halo" Season 1, Episode 2 ("Unbound"), Master Chief (Pablo Schreiber) reunites with Soren-066 (normally just called "Soren"), a former buddy from Master Chief's Spartan training days. Sadly, it is revealed in flashbacks that Master Chief betrayed Soren just as the two were set to escape the grasp of the United Nations Space Command. Although Master Chief allowed Soren a whole five minutes to escape, the moment ultimately served as a breaking point for the two. 
Indeed, upon their present day reunion, it quickly becomes clear that their respective choices made on that day forever altered their lives. Whereas Master Chief remains a mostly loyal soldier to Dr. Catherine Halsey (Natascha McElhone), Soren has moved forward with his own life, focusing on himself and adding a wife and son to his family. While their friendship has clearly suffered as a result of this difference, Soren remains a close ally to Master Chief. If you recognized the actor playing the role of Soren, that's because he's appeared in a variety of other notable roles over the years. Here's a quick look at this actor's filmography.
Bokeem Woodbine plays Soren-066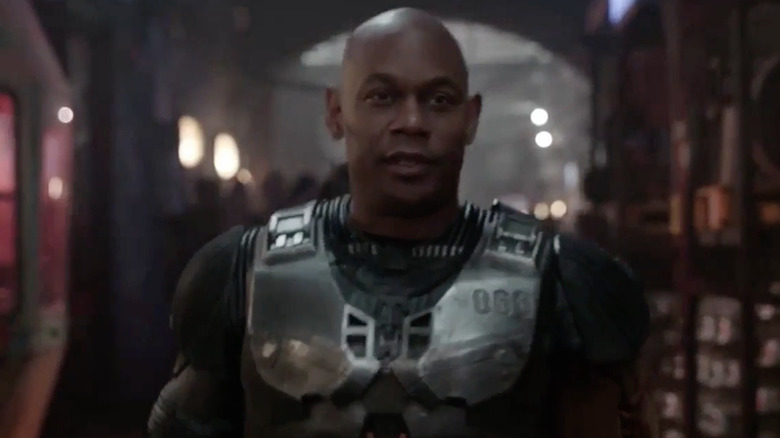 Paramount+
The actor playing the role of Soren-066 in "Halo" is none other than Bokeem Woodbine. Woodbine last briefly appeared on the big screen as Sheriff Domingo in "Ghostbusters: Afterlife." Many Marvel fans will also undoubtedly recognize Woodbine from his 2017 appearance as Herman Schultz (aka Shocker #2) in "Spider-Man: Homecoming." 
Of course, Woodbine has been a popular actor in Hollywood for quite a while now. Although he has consistently worked in the film and television industry since the early 1990s, many likely became familiar with him in 2015 because of his role in Season 2 of "Fargo." Woodbine's portrayal of Mike Milligan in the FX series earned him a 2016 Emmy Award nomination for outstanding supporting actor in a limited series or movie. Woodbine proved so popular in the role that he later became one of only a handful of actors invited to return for a subsequent season (via IMDb).
After "Fargo," Woodbine's next big television role came in 2017 with the second season of WGN America's "Underground," a series focused on the real-life antebellum efforts to assist enslaved African Americans in escaping slave states. In the second season of the series, Woodbine recurred as Daniel, a skilled stonemason who suffers repeatedly throughout the season (via Black Film). Other notable television roles played by Woodbine include Detective Daryn Dupree in "Unsolved: The Murders of Tupac and the Notorious B.I.G." and Jerome in "Wu-Tang: An American Saga." Woodbine has also starred in a wide variety of films, including 2020's "Spenser Confidential," 2019's "Queen & Slim," and 2013's "Riddick" (via IMDb).
New episodes of "Halo" drop on Paramount+ every Thursday.