What's Included In The Ghostwire: Tokyo Deluxe Edition?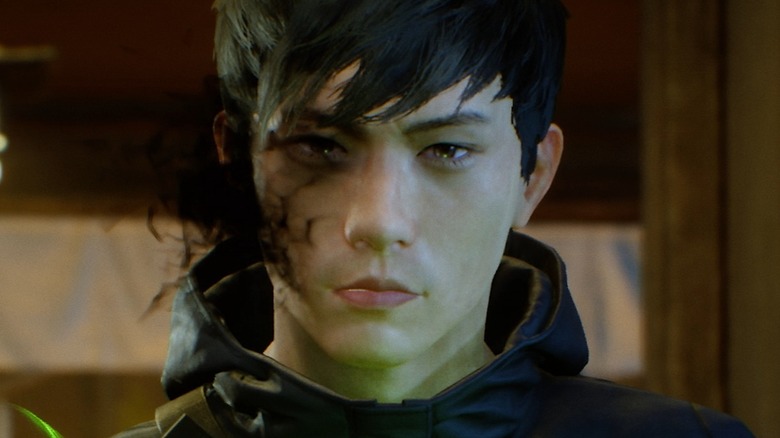 Bethesda's latest game, "Ghostwire: Tokyo" has had a lot of eyes on it since the start. Fans are eager to experience the studio's vision of an open-world action horror game. The player will get to take control of a high-tech ninja exorcist with supernatural abilities as they protect a modern-day Tokyo from evil spirits. It's sure to be one of the many games that will blow everyone away this year. "Ghostwire: Tokyo" is being released as a timed exclusive that will only be available on the PS5 and PC for the first year before potentially being opened up to other platforms. It will not be available on the PS4, however. Bethesda announced "Ghostwire: Tokyo" all the way back at E3 2019, and after suffering a delay that pushed it back to 2022, the game is finally here... for those who get the Deluxe Edition on the PS5.
It's become the standard for studios to release games in different editions at launch. The Standard Edition usually just includes the game, while more expensive editions come with various bonuses such as weapon and skin packs. The Standard Edition of "Ghostwire: Tokyo" costs $59.99, while the Deluxe Edition runs $79.99. Here's what that extra $20 will get you.
Additional content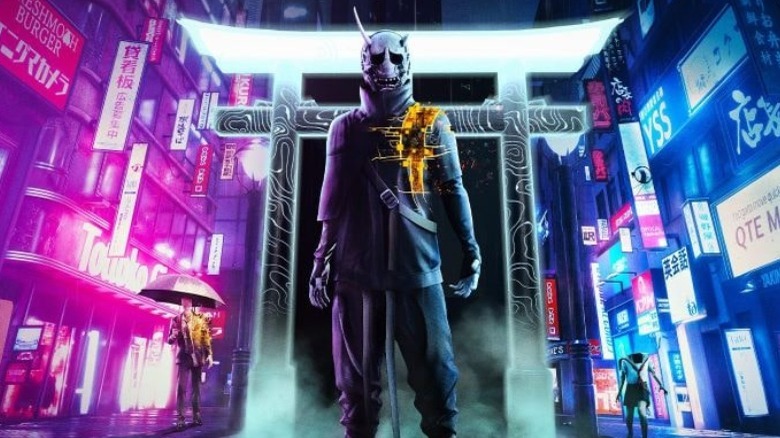 In addition to the game itself, the PlayStation Store and Steam page both list the same two pieces of bonus content that are only available to players who spring for the Deluxe Edition of "Ghostwire: Tokyo." The first is a "Streetwear Outfit Pack." There isn't a written description of what's included in the pack, but there is an image on the Steam page that Bethesda also shared on its official Twitter account. This shows the protagonist wearing four different casual outfits: an off-white tee shirt over a black long sleeve and jeans, a dark gray hoodie, a blue and black raincoat, and finally a light gray athletic shirt with a patterned crossbody fanny pack. A true ninja hides in plain sight after all.
The second pack is a little more theatrical. It includes a Shinobi outfit and a kunai weapon. The outfit is black and trimmed with orange. It has mesh arms, armored bracers and obscures the protagonist's features beneath a visored hood and a half-mask featuring pointed teeth. Anyone who's ever watched an episode of "Naruto" will recognize a kunai as a deadly throwing knife that is sure to be useful in the game.
PS5 players get Ghostwire 3 days early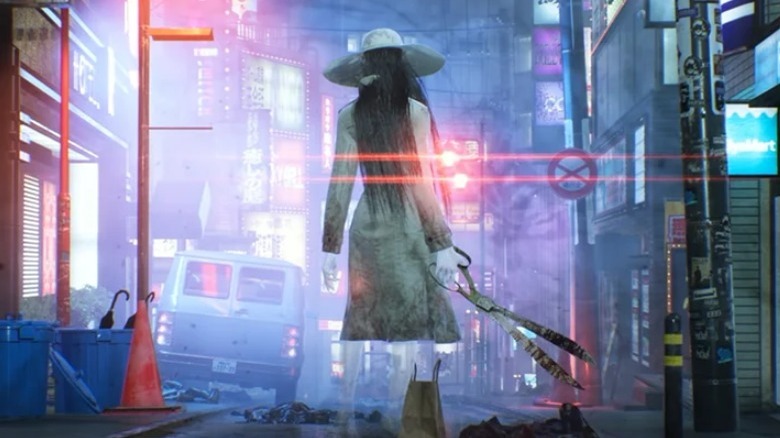 The two content packs are all that PC players can get in the Deluxe Edition, but PS5 players who buy this version of the game early get one more exclusive perk. According to the Twitter post, gamers can, "pre-order Digital Deluxe Edition for PlayStation 5 for up to 3 days early access." That means PS5 players who buy the game digitally will be able to start playing the whole game as early as March 22 while the rest of the world has to wait for its official March 25 release date.
Naturally, this is a massive bonus for eager fans who want to play the game as soon as possible. Early reports suggest that "Ghostwire: Tokyo" takes roughly 20 hours to beat, depending on how much time players decide to spend on side quests, so some dedicated fans may even be able to beat the game before its release. Of course, this perk is only of value to those who pre-order the game.