Is There A New Chicago Med Episode On Tonight? (March 23, 2022)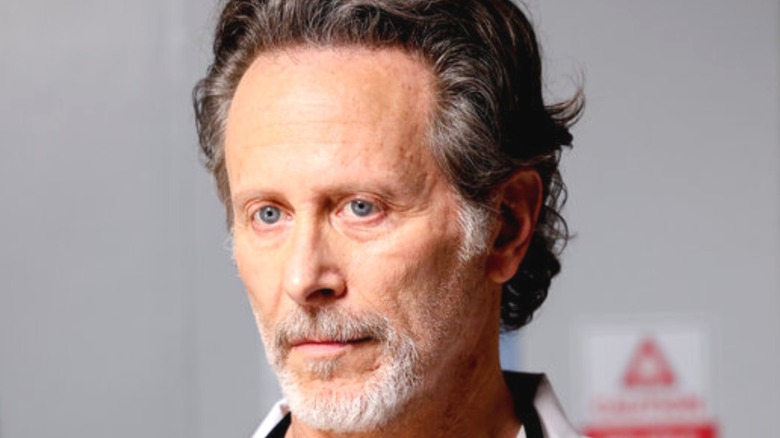 George Burns Jr./NBC
The world of the "One Chicago" franchise is chock-full of emergency personnel that run the gamut from police departments to fire companies to hospital workers. The latter group is the focus of "Chicago Med." Starring Nick Gehlfuss, Marlyne Barrett, S. Epatha Merkerson, Oliver Platt, and Brian Tee, "Chicago Med" is a riveting mix of a procedural medical format and the interpersonal relationship drama that comes from working in high-stress scenarios where lives are on the line.
Season 7 has seen plenty of different events that continue to throw the intrepid cast of "Chicago Med" into tense situations. There's been a crooked doctor who's taking corrupt kickbacks, adamant parents who think they know what is best for their child, potential abuse, a shooting accident, and issues involving substance abuse, to just name some of the major events of the current season. Considering the roller coaster of emotions "Chicago Med" has been thus far, fans of the hit television show may be wondering if there is a new episode on tonight.
There will be no new episode of Chicago Med on Wednesday, March 23
Unfortunately, according to NBC, there will not be a new episode of "Chicago Med" on tonight, and the show won't be returning until April 6. Instead, the episode airing tonight will be Season 7, Episode 6, "When You're a Hammer Everything's a Nail." This particular episode deals with Stevie's (Kristen Hager) reaction to her mother becoming her patient, Dylan's (Guy Lockard) instincts as a former police officer being tested by a child patient, and Crockett's (Dominic Rains) struggle with a difficult decision involving a liver transplant.
The most recent episode of "Chicago Med," Season 7, Episode 16, "May Your Choices Reflect Hope, Not Fear," premiered on March 16 and deals with an incredibly sick child who requires an organ donation. This causes a bit of a moral quandary for the doctors on "Chicago Med," who suffer a great deal of mental anguish as decisions are weighed. The final part of the episode sees Will Halstead (Nick Gehlfuss) consider some investment in real estate, but that plan may change with Dr. Hannah Asher (Jessy Schram) coming back into the picture. Hopefully, the wait will pay off and we'll get to see how this story develops.