Octavia Spencer To Play Madam C.J. Walker In New Miniseries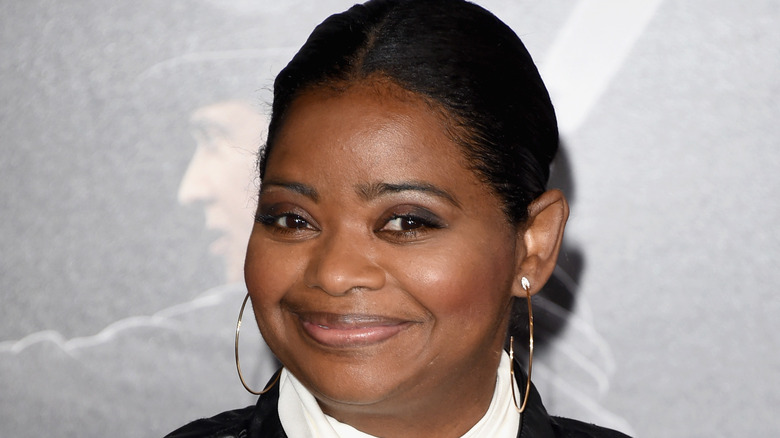 Getty Images
Octavia Spencer and LeBron James are teaming up to tell the life story of a business legend. According to Variety, Spencer is set to star in a series, executive produced by James, as businesswoman and social activist Madam C.J. Walker.
Walker was the daughter of slaves. Orphaned at age seven, married at 14, and widowed at 20, she spent two decades working as a washerwoman, earning just $1.50 a week. However, she changed her fortunes around when she found a revolutionary hair care formula for black women. Throughout the rest of her life, she built a beauty empire and befriended historical figures like W.E.B. Du Bois and Booker T. Washington.
The limited series will be based on the book "On Her Own Ground," by A'Leila Bundles, Walker's granddaughter. Bundles will also serve as a consultant for the show. Spencer, an Oscar-winner for The Help and a recent nominee for Hidden Figures, apparently heard that the book had been optioned in 2016 and "aggressively pursued" the role. 
Coco's Nicole Asher is set to write the series, while Black Nativity's Kasi Lemmons will direct the pilot. The untitled show will be executive produced by James through his production company SpringHill Entertainment, with the company's co-founder Maverick Carter also executive producing. Spencer and Lemmons will executive produce, while Asher will be a co-executive producer. The limited series is likely to land at Netflix, although the streamer declined to comment on those rumors.
"I am really proud of this project and that SpringHill will be partnering with Octavia to tell this important story," James said. "Every American should all know the story of Madam C.J. Walker. She was an innovator, entrepreneur, social activist, and total game changer whose story has been left out of the history books. I hope this project lives up to her legacy with a story that will educate and inspire."
"It's so exciting for all of us to keep building SpringHill, see it mature, and continue to find its voice. We are really focused on growing with authenticity and substance," added Carter. "For us, this is totally about great stories and great partners. Partnering with Octavia to tell the story of Madam C.J. Walker is the ideal first project for SpringHill to take an important step into scripted drama."
There is no word yet on a timeline for the series. Spencer, though, can next be seen in Guillermo del Toro's The Shape of Water, which recently got a mind blowing new trailer.