How Jim Morrison Almost Ended Harrison Ford's Acting Career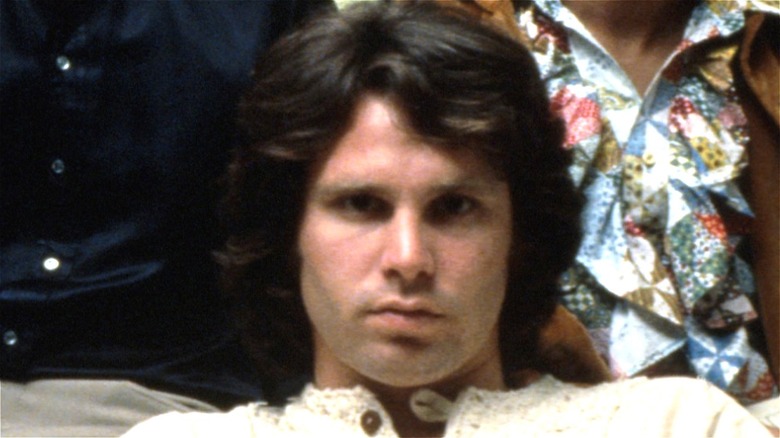 Michael Ochs Archives/Getty
Harrison Ford is one of the most iconic actors in all of Hollywood. With a career spanning decades and several legendary characters to his name, including Han Solo from the "Star Wars" movies, Indiana Jones from the film series of the same name, and Rick Deckard from "Blade Runner," Ford has influenced a generation of actors. Most performers would be lucky to get a role as good as any one of the above characters to their names, but Ford isn't like most actors. Ever since he broke out into the mainstream with George Lucas' 1973 film "American Graffiti," he's been a household name, and it's hard to imagine the current pop culture landscape without him. 
However, if the hands of fate had turned ever so slightly, the face of Hollywood may have looked much different. Believe it or not, there was a time when Ford might have turned his back on Hollywood for good, and it all has to do with his time spent with The Doors and Jim Morrison.
Harrison Ford has said he nearly joined a Jesuit monastery after going around with The Doors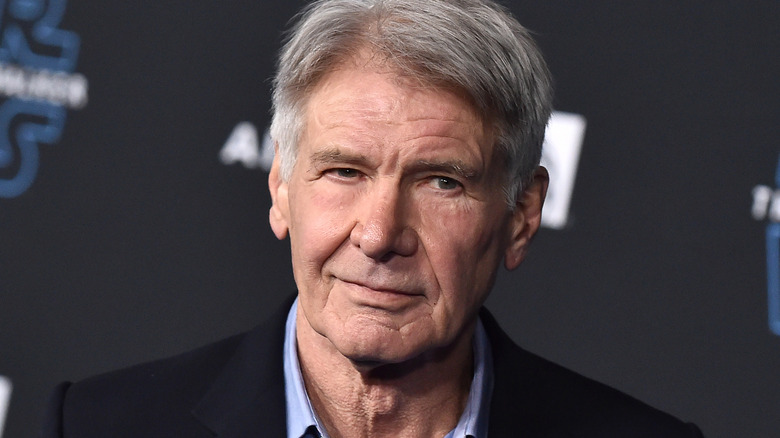 DFree/Shutterstock
Before he was one of the biggest names in the world, Harrison Ford worked various odd jobs, including a carpenter. At one point, he became the second cameraman for the concert film, "Feast of Friend," for The Doors (via Inside the Magic). It's a cool connection for Ford to share with one of the most iconic rock bands of all time, but according to Ford himself, it was grueling work. In an interview after the fact, Ford would say of his experiences with the band, "I worked on a road tour film of The Doors, we went around for about a week and a half. A concert tour. When it was over, I was one step away from joining a Jesuit monastery."
Ford laughs during the conversation, so it's unclear how serious he was about giving up the Hollywood lifestyle for a simpler life, but there's more than likely a kernel of truth in the statement. Ford would go on to mention, "I thought it was cool, I thought it was hip, but I couldn't keep up with those guys. It was too much."
Most people would agree everything worked out for the best for Ford. A few years after working on the concert film, he would land a part in "American Grafitti," and a few short years after that, he'd work with George Lucas again on a little-known film called "Star Wars." The rest, as they say, is history.