Deadpool 2 Stunt Victim Identified As Pro Road Racer Joi 'SJ' Harris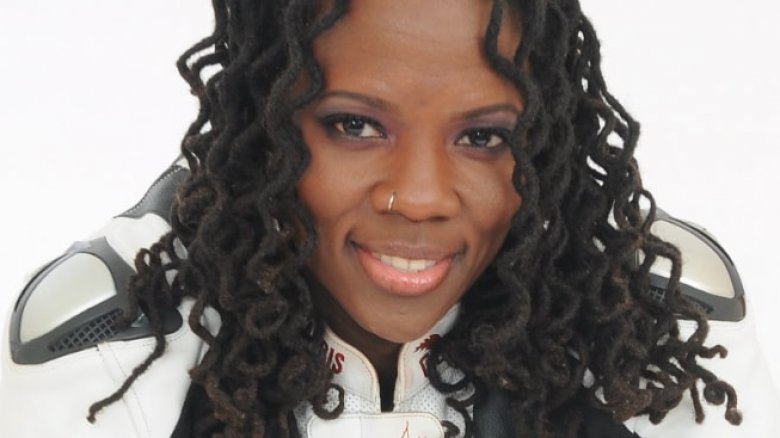 Black Girls Ride Magazine / Facebook
The female stunt woman who died in a motorcycle accident on the set of Deadpool 2 has been identified as Joi "SJ" Harris, Deadline announces. 
Harris gained recognition as the first African-American female professional road racer. A spokesperson for The Alliance of Canadian Cinema, Television, and Radio Artists, which represents performers, confirmed Harris' identity to the outlet, though Harris is not a member of the Canadian labor union. Deadpool 2 was Harris' first film as a stunt performer. 
Harris began motorcycle riding in Brooklyn, New York, where she soon took a liking to and developed a true talent for the spot. In 2013, after putting in a staggering 1,500 training hours, Harris became the very first licensed African-American woman eligible to compete in American Motorcyclist Association races. Sadly, Harris suffered an injury in an on-track crash while she was preparing for her first race; she was required to hold off her professional debut until 2014. When she was cleared to finally race, she began competing in the American Sportbike Racing Association/Championship Cup Series. 
A luminary in the racing world, and likely an inspiration to many young female racers, Harris was consistently outspoken about her passions and always advocated for female racing. "I've learned to accept that I am not the greatest rider that exists and that there is always something to learn when on track and pushing limits," Harris said on her site. "Sometimes I'm going to eat it if I'm impatient. Everything takes time. Face your fears—you never know what you can missing out on."
Details on Harris' untimely passing are still surfacing, but reports state that she lost control of her motorcycle, hit a post, and crashed into a plate-glass window at Shaw Tower on West Waterfront Road near Jack Poole Plaza in Vancouver, Canada. She was reportedly traveling at 60 kilometers per hour at the moment of impact. 
British Columbia Coroner's Service and WorkSafeBC, British Columbia's answer to the United States' Occupational Safety and Health Administration (OSHA) are currently investigating the tragedy. 
A spokesman for the BC Coroner's Service told Deadline, "We have opened an investigation. Anytime there is a fatality in the province we investigate. We have a mandate to prevent future deaths and to make any recommendations that could come from our findings."
Senior manager for WorkSafeBC Trish Knight Chernecki stated, "We have five officers on site and two are looking at immediate occupational safety and health issues to make sure the site is safe. The other three officers on site are investigating the cause of the incident and the prevention of future incidents."
Production on the superhero sequel was reportedly shut down immediately following Harris' passing. There is currently no anticipated date of resumption, but we'll update you as more information is released. 
Deadpool 2 is slated to debut in theaters on June 1, 2018.