Daniel Radcliffe Confirms What We Suspected All Along About A Potential Cursed Child Reprisal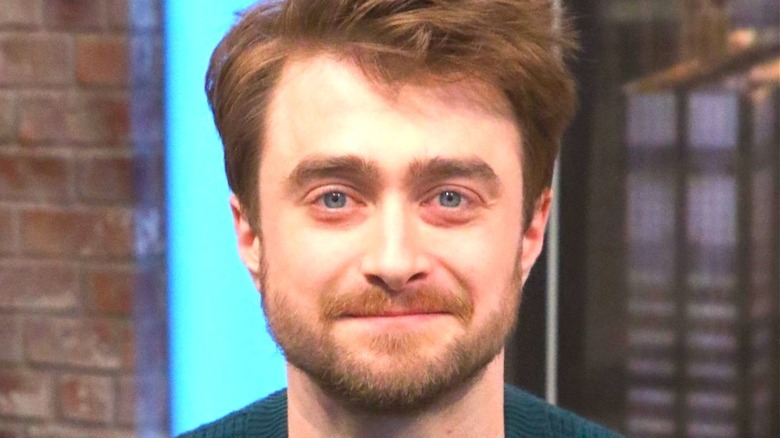 Jim Spellman/Getty Images
The "Harry Potter" series began in 2001 with "Harry Potter and the Philosopher's Stone" and wrapped up in 2011 with "Harry Potter and the Deathly Hallows – Part 2," meaning that the stars, including Daniel Radcliffe, literally grew up on screen and spent about a decade playing the characters. While Radcliffe has moved on with his career and gone on to act in plenty of other projects — on film, in TV, and on stage — Harry Potter will likely always remain his most iconic and notable role.
In the years following the end of the "Harry Potter" film series, Radcliffe starred in the horror film "The Woman in Black" in 2012 and the drama film "Kill Your Darlings" in 2013, before co-starring alongside Zoe Kazan in the charming rom-com, "What If," also in 2013 (via IMDb). He has also starred in two television series, "A Young Doctor's Notebook & Other Stories" from 2012 to 2013 and "Miracle Workers" from 2019 to 2021. His next projects include the upcoming action-comedy "The Lost City," in which he plays the film's villain, as well as "Weird: The Al Yankovic Story," where he'll be playing the biopic's subject.
Despite his extensive list of post-Harry Potter roles, Radcliffe naturally still sometimes gets asked about reprising the beloved role — after all, the series remains one of the most popular film (and book) series of all time. Here's what Radcliffe had to say about reprising his character for projects such as "Harry Potter and the Cursed Child."
Radcliffe doesn't want to return to Harry Potter — at least not right now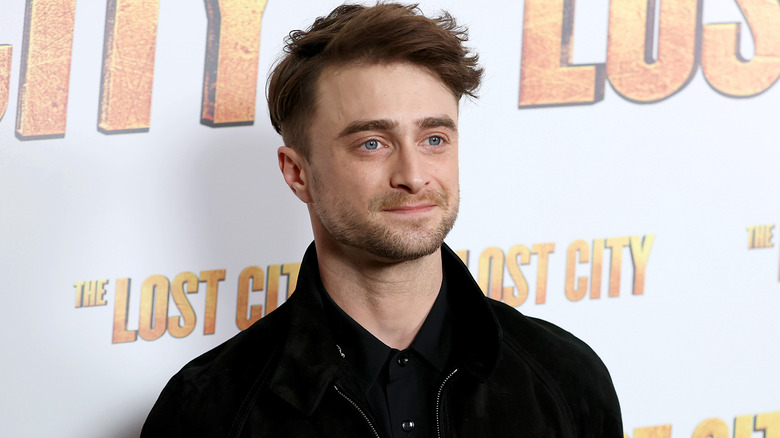 Monica Schipper/Getty Images
The director of the first two "Harry Potter" films, Chris Columbus, recently told The Hollywood Reporter that he was interested in at some point directing a film adaptation of the stage show "Harry Potter and the Cursed Child" with the original actors.
However, the idea isn't something that Radcliffe sees himself wanting to participate in — at least not "right now." While speaking to The New York Times, Radcliffe said, "This isn't the answer that anybody's going to want, but I think I was so able to go back and enjoy it because it's not a part of my day-to-day life anymore. I'm getting to a point where I feel like I made it out of 'Potter' okay and I'm really happy with where I am now, and to go back would be such a massive change to my life."
Before you get too disappointed, however, Radcliffe is not entirely ruling it out. He continued, "I'm never going to say never," he explained. "The 'Star Wars' guys had like 30, 40 years before they went back. For me, it's only been 10. It's not something I'm really interested in doing right now."