The Actress Who Plays Chloe In The Uncharted Games Is Gorgeous In Real Life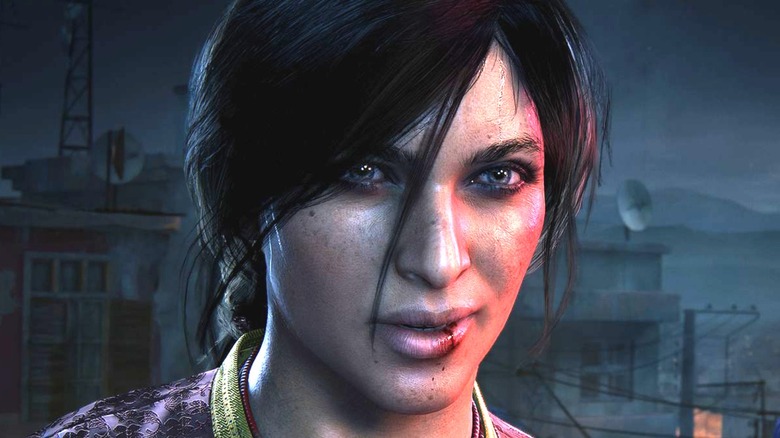 Naughty Dog
Outside the extended Drake family, Chloe Frazer is easily one of the most important characters in the "Uncharted" video game series. The enigmatic treasure hunter enters Nathan Drake's (voiced by Nolan North) life in "Uncharted 2: Among Thieves," and after a dizzying array of betrayals, rescues and heroic turns, she becomes a staunch ally to Nate and his friends. 
It's clear from the beginning that Chloe is far from a helpless damsel in distress, and indeed, the game series establishes her as very much her own entity. She crosses paths with Nate on occasion, but generally focuses on her own life and adventures. As the great Drake story comes to a close with "Uncharted 4: A Thief's End," fans of the franchise even get to witness one of Chloe's own missions, as she forms an uneasy alliance with "A Thief's End" antagonist Nadine Ross (Laura Bailey) to hunt for the valuable Tusk of Ganesh in "Uncharted: The Lost Legacy."
As is the case with many key figures in the "Uncharted" franchise, the charismatic Chloe has been portrayed by the same person throughout the character's tenure in the series — and as it turns out, she's at least as gorgeous as the character. 
Claudia Black's voice and face are familiar from many projects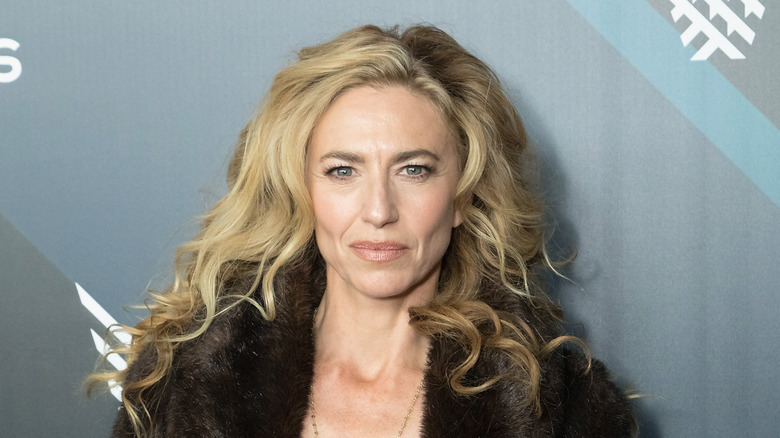 Greg Doherty/Getty Images
Claudia Black is the actor behind Chloe Frazer's voice and motion capture, and if you're familiar with the many, many shows and movies she's starred in, it's easy to see just how much she brings to the role. Black is a genre veteran who has appeared in numerous iconic sci-fi series and movies, such as "Stargate SG-1" (in which she plays Vala Mal Doran), "Farscape" (where she stars as Aeryn Sun), "Pitch Black," "Queen of the Damned" and "The Originals," among others. She's also a seasoned voice actor who has voiced characters in a number of high-profile video games like "God of War," the "Mass Effect" franchise, "Dragon Age: Origins" and many, many more. On the TV side of things, you may have heard her as Sheryl Goodspeed in "Final Space," as well as Mar-Sha and Ventriloquiver in "Rick and Morty."
Thanks to her adventure-tinted acting CV and copious voice acting credits, Black is a perfect choice to portray Chloe in the "Uncharted" games, and in an interview with Gamesradar+, she fully embraced the character as a personal favorite. "She's a flawed person and we've made, from the beginning, no apology about that," Black said about her fan-favorite character. "Chloe just has that element of unpredictability that keep her fresh and interesting and playful and she's flawed. I have fun with her and I hope, and it sounds like, that conveys." It certainly does.