Gendry Almost Returned To Game Of Thrones Last Season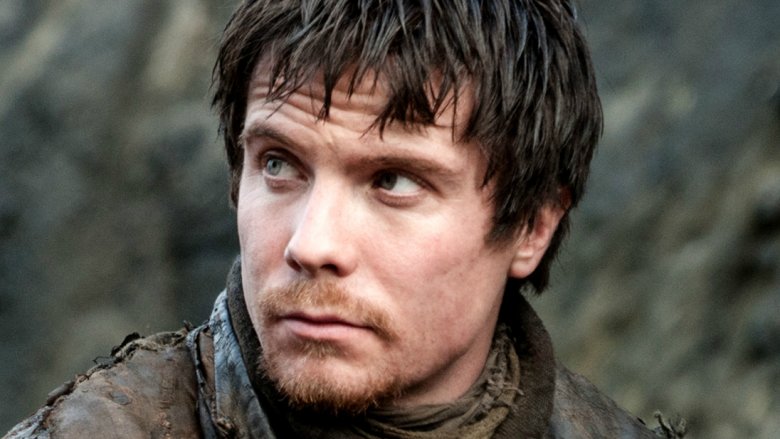 HBO
Contains spoilers for Game of Thrones season 7, episode 5
Turns out that Gendry wasn't actually rowing the whole time.
After three seasons away, Joe Dempsie finally returned as the bastard son of Robert Baratheon, last seen rowing away from Dragonstone in the season 3 finale. Davos (Liam Cunningham) found him working as a blacksmith again on the Street of Steel in King's Landing. Of course, if Cersei (Lena Headey) knew who he was, he wouldn't survive for long. 
But Game of Thrones writer Dave Hill told Entertainment Weekly that Gendry almost came back into the picture last season. 
"We've always expected to bring Gendry back since we saw him rowing out," Hill said. "We almost brought him back in season 6 and it didn't quite work out. We definitely wanted him here for the big mission, we wanted Robert Baratheon's bastard son back into the show. It made sense that Davos would want to save this boy who's like a surrogate son. And Joe is great which is a big positive." 
Dempsie said in a separate interview with EW that he knew Gendry would eventually return, but he didn't know how. "After season 3, [showrunners David Benioff and Dan Weiss] told me Gendry is going to go off a little bit. It was always in their minds that he'd come back," he said. "My years out of the show came at a good time. There's an element to [GoT] professionally where you can start taking it for granted, assuming it's going to be there every year, and it made me a little dismissive of some of the great work that you can get in the U.K. So I took those three years to get my head down and do other stuff. But I felt ready to go back. I think a lot of us, our main want, is to have some part to play in the end game. So it feels like a good time to come back in."
As for why Gendry didn't need long to decide to go with Davos, Dempsie had this to say: "He'd gone back to his old life, but there's a restlessness in him. He bored of safety and wants adventure and he's itching to get involved and then an opportunity presents itself. He's got his father's blood in him and he's a natural born fighter... Part of this feels like Avengers Assemble coming together, this ill-advised mission North of the Wall. When you imagine wanting to be an actor, these are the sort of pinch-yourself moments."
If you missed Sunday's episode, check out our recap of "Eastwatch." We also have a breakdown of the scroll that upset Arya so much.