Overwatch: How To Get Sombra's Zhulong Skin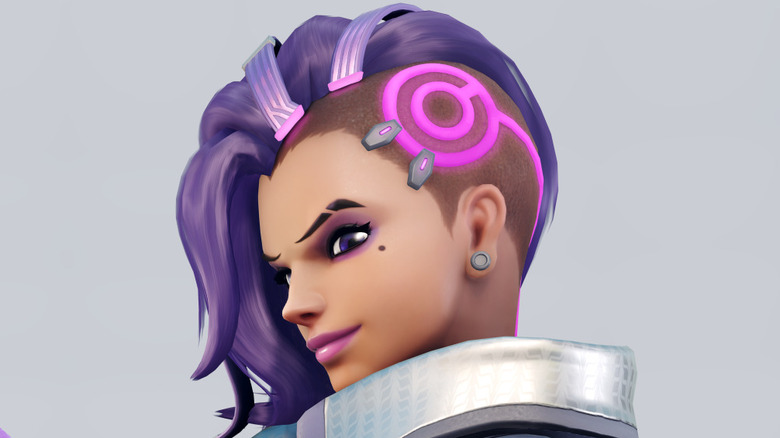 In the world of competitive gaming, few games have as dedicated a scene as hero shooter "Overwatch." The title even boasts its own esports league, dubbed the Overwatch League. In the 2021 season, the China-based Shanghai Dragons blitzed through the Overwatch League ranks, soundly defeating the Atlanta Reign 4-0 in the playoff finals (per Dot Esports) and capping off an amazing underdog story. 
To commemorate this historic win, "Overwatch" has introduced the exciting new "Zhulong" custom skin. This custom skin is based on the classic and localized interpretations of a Chinese dragon, paying homage to the Shanghai Dragons' region and the team name itself. It not only gives Sombra some sleek new armor, but it also gives her guns a makeover that gives the appearance of artillery literally spewing out of a dragon's mouth. 
However, this limited time exclusive skin — which can only be applied to the Damage hero Sombra — is not freely available and must be unlocked. But just how exactly do you do that? Here are the steps necessary to gain access to Sombra's stylish Zhulong skin in "Overwatch."
Sombra's Zhulong skin is only available for purchase with OWL tokens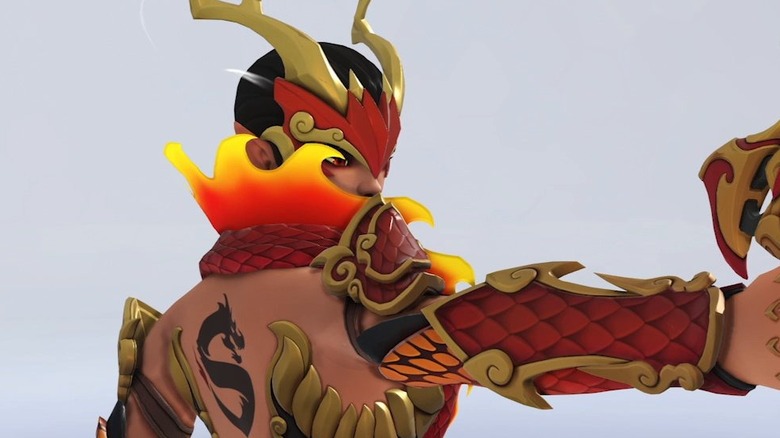 In "Overwatch," one of the in-game currencies is known as Overwatch League (OWL) tokens. These tokens are only given out if players watch livestreams of Overwatch League matches, collecting five for each full hour of viewing. To unlock the Zhulong skin for Sombra, "Overwatch" players must fork over 200 of these OWL tokens. 
Unfortunately, there is a major catch when it comes to acquiring such tokens right now. The 2022 Overwatch League season doesn't begin until early May, while this timed promotion for the Zhulong skin is only running between March 15-28. What this means is for the entirety of the skin's window, there is no way for players to accumulate more OWL tokens right now. At least, not for free.
Unless you have stockpiled some OWL tokens from previous streams and have at least 200 laying around, anyone wanting the Zhulong skin will have to purchase these tokens using real-life currency. The price for 200 OWL tokens is $9.99. If you have over 100 OWL tokens — but not enough to meet the required 200 for the Zhulong skin — the smallest amount of OWL tokens available for purchase is currently 100 for the price of $4.99. 
Hopefully, you all didn't splurge your OWL tokens on earlier promos. If you did, you're unfortunately looking at spending anywhere from $5-10 to get the skin.