The Surprising Reason Mayim Bialik Joined The Big Bang Theory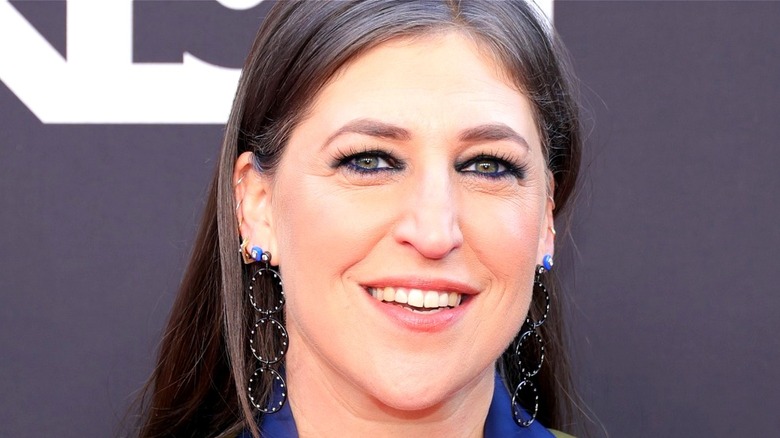 Matt Winkelmeyer/Getty
Even before concluding in 2019, "The Big Bang Theory" had already become a massive hit in syndication, scooping up top off-net accolades and positioning itself as a ubiquitous TV staple (via Broadcasting & Cable). However, it took a few seasons after its premiere in 2007 for the brainy sitcom to take root. Early mixed reviews soon gave way to top rankings and awards season triumphs, owing in part to the Season 3 addition of neurobiologist Amy Farrah Fowler, played by Mayim Bialik.
Over her 203-episode run on "The Big Bang Theory," Bialik developed into a series highlight, serving as Sheldon's (Jim Parsons) similarly awkward, hyperrational love interest. Bialik was no stranger to the sitcom spotlight, having starred as the titular "Blossom" from 1990 to 1995. The actor has also seen her star rise post-"Big Bang Theory," picking up a starring role on "Call Me Kat" and a hosting gig on "Jeopardy!" But her road to "The Big Bang Theory" was an unlikely one.
Bialik returned to acting to get health insurance
Following her successful stint as a child actor, Mayim Bialik took a break from acting. She managed to stay busy, however, even earning a Ph.D. in neuroscience. "I wanted to experience life where you're valued for what's in between your ears and not just for what you can provide for other people," Bialik said (via Digital Spy). But Bialik's return to acting was largely for practical reasons: "I was literally running out of health insurance and thought that if I could get a few small parts it would help." Celebrities ... they're just like us!
Even more surprising, Bialik had never seen an episode of "The Big Bang Theory" or even knew anything about it before being cast in what would become a starring role by the series' end. "The Big Bang Theory" catapulted Bialik back into the spotlight and into what was surely a very cushy insurance plan.