The Tom Hanks Movie That John Travolta Refused To Take Part In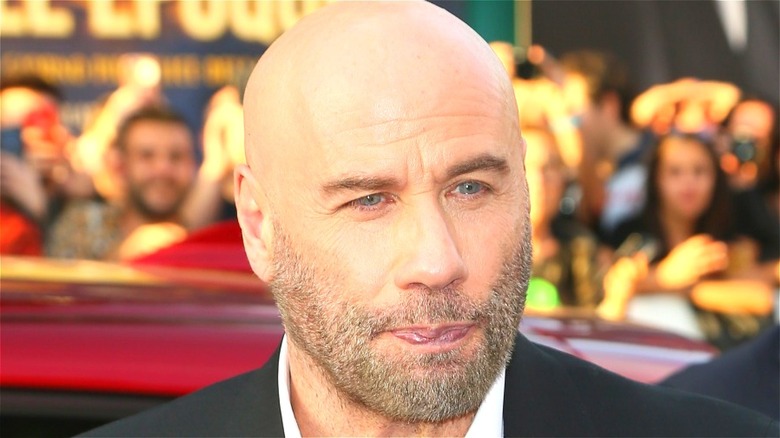 Ernesto S. Ruscio/Getty
When it comes to the top actors in Hollywood, Tom Hanks and John Travolta are two of the biggest. Both have roughly 90 credits each under their belts, numerous awards for their roles in some of the biggest films in history, and continued success in the industry spanning decades.
Despite these impressive similarities, Hanks and Travolta have led vastly different careers. Hanks is known for feel-good flicks that tug at the heartstrings, such as 1988's "Big" (in which he portrays Josh, a child whose wish to be an adult comes true) and intense dramas like "Cast Away," the 2000 film about Chuck Noland, a FedEx worker who gets stranded on a deserted island for years (via IMDb).
As for Travolta, his singing and dancing talents in 1977's "Saturday Night Fever" and 1978's "Grease" catapulted him into big-screen stardom following his four-year stint as Vinny Barbarino on the TV series "Welcome Back, Kotter." Since then, Travolta has appeared in an array of projects, from Vincent Vega in the action-packed "Pulp Fiction" in 1994 to Edna Turnblad in the 2007 remake of "Hairspray" (via IMDb).
Given the distinct journeys of both actors, it makes sense that while one movie may be a perfect match for Hanks, it's not a fit for Travolta. This is the case for one of Hanks' biggest blockbusters, which Travolta wanted no part in.
John Travolta was the original choice to play Forrest Gump
It's hard to imagine the character of Forrest Gump, a boy from Greenbow, Alabama, with a low IQ and passion for running, being played by anyone other than Tom Hanks, who earned his second Oscar for his work in the 1994 film (via History). Whether it's his humorous appearance in major historical events, his undying love for Jenny Curran (Robin Wright), or his simplistic sayings, such as "life is like a box of chocolates," Hanks perfectly exemplifies all that Forrest stands for — being a good person and staying optimistic, even when things look bleak.
But Hanks wasn't the first pick for the role. It was supposed to be John Travolta, the man behind such flashy characters as Danny Zuko and Tony Manero. However, Travolta turned the job down. Though Hanks earned an Oscar for "Forrest Gump," a creation that stands the test of time decades later, Travolta told MTV he has no regrets. His refusal of the role not only let him pursue other projects that he felt stronger about, including "Pulp Fiction," but it also allowed another actor to thrive in the cutthroat industry.
"If I didn't do something Tom Hanks did, then I did something else that was equally interesting or fun," Travolta said. "Or if I didn't do something Richard Gere did, I did something equally well. But I feel good about some I gave up because other careers were created."