The Al Robbins Scene That Went Too Far On CSI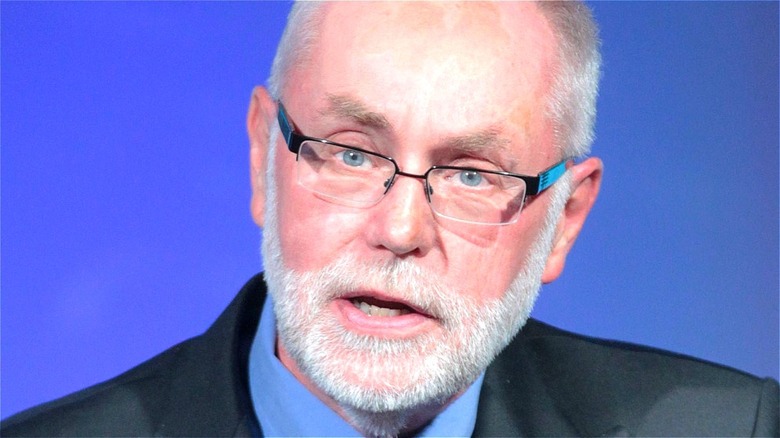 Frederick M. Brown/Getty
The forensics crime procedural "CSI: Crime Scene Investigation" ran on CBS from 2000 until 2015 and spawned a franchise that eventually grew to include four spin-off series. A two-hour television movie, "Immortality," wrapped up the original series in 2015 but some of the main characters returned for "CSI: Vegas" in 2021. The series won six Emmy awards and featured Marg Helgenberger for 12 seasons, as well as Laurence Fishburne, Elisabeth Shue, and Ted Danson for respective shorter stints.
Coroner Dr. Al Robbins (Robert David Hall) is one of the key characters who does not appear on the recent sequel series. However, he was an integral part of the original "CSI" run, appearing in all but eight of the 336 episodes (via IMDb). Robbins works alongside CSI team leader Gil Grissom (William Petersen) for the first nine seasons of the series, Dr. Raymond Langston (Laurence Fishburne) in Seasons 10 and 11, and Dr. D.B. Russell (Danson) in the final four seasons and movie finale.  
Robbins faces his almost always-gory job with dry humor and a gentle but often blood-soaked hand. In a series filled with — and known for — its graphic depictions of what happens on the autopsy table, it would take a particularly lurid display to stand out as the most outrageous. But every mountain has its peak, and one particular Season 6 scene involving Robbins might be one of the most memorable in the worst way.
Al Robbins' behavior in one Season 6 scene is in poor taste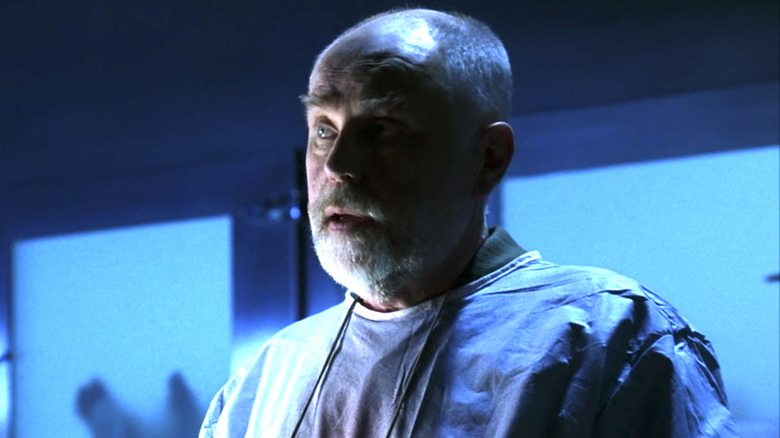 CBS
In Season 6, Episode 9, "Dog Eat Dog," there are actually two fairly stomach-churning plot lines the episode focuses on. In one arc, a portion of the CSI team investigates a dog who kills one of its owners. The other storyline centers around a man who suffers from Prader-Willi Syndrome, which is characterized in part by uncontrollable overeating. His body is brought into the lab after it is discovered in a dumpster behind a buffet restaurant, and Robbins' assessment of the man's physical state at the time of his death leads to some uncharacteristic behavior from the normally pragmatic coroner.  
In perhaps the single most shocking moment in the entire series, the man lies on the autopsy table with his torso already cut wide open. With his organs fully exposed, Robbins casually explains to investigator Catherine Willows (Marg Helgenberger) that he had stuffed six times the normal volume of a human stomach into his. The coroner casually remarks the incident will "keep me on my diet for a couple more weeks" and punctuates the scene by slicing into the man's stomach and declaring him a "walking buffet." 
The sheer volume of interior human body parts on display is jarring enough, but Robbins' casual disregard for what was obviously an excruciating death — both emotionally and physically — makes this scene even more horrifying. While wisecracks were often part of his way of coping with the job's stress, this is one moment where even Robbins should have opted for tact over snark.