Luc Besson Slams Captain America, Superhero Movies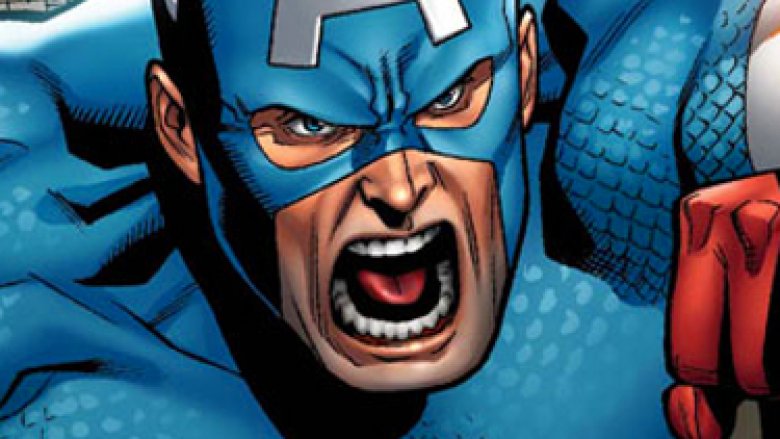 Marvel Comics
Director Luc Besson, the mind behind films like The Fifth Element, Lucy, and the recently released Valerian and the City of a Thousand Planets, has some choice words about Marvel's Captain America film series. In an interview with CinePOP, Besson stated that he believes the red-and-blue-clad hero and his silver screen adventures are nothing more than propaganda. 
When the interviewer asked Besson his thoughts about Hollywood superhero blockbuster-filled film landscape, Besson stated that he's "totally tired of it," particularly multiple sequels. "It was great 10 years ago when we [saw] the first Spider-Man [and] Iron Man, and now it's like number five, six, seven. This superhero is working with another superhero, but it's not the same family. I'm lost," he said.
But that's not what has Besson in a bind, as the filmmaker revealed that the larger meaning behind superhero films is what bothers him most. 
"[Superhero movies are] always here to show the supremacy of America and how they are great," began Besson, pointing to Captain America as a prime example. "I mean, which country in the world would have the guts to call a film Captain Brazil or Captain France? I mean, no one. We would be like so ashamed and say, 'No, no, come on, we can't do that.' They can. They can call it Captain America and everybody think it's normal. I'm not here for propaganda, I'm here to tell a story."
While this certainly isn't the first time Besson has slammed superhero movies, once stating that he finds protagonists with powers difficult to relate to and expressing a preference for "normal" heroes, it's also not a viewpoint we haven't heard from others. Pop culture is becoming increasingly superhero-heavy, but for a majority of people, that's not a bad thing. To Besson, it seems it is, and rather make generalizing statements as he'd done in the past, he's now targeted Steve Rogers and his star-spangled pride as the source of his contention. 
Though Besson's remarks clearly indicate that he's not a fanatic, and are quite harsh in nature, superhero film magnates Marvel and DC don't seem to be slowing down any time soon. This year alone, Marvel released Guardians of the Galaxy Vol. 2 and Spider-Man: Homecoming, with Thor: Ragnarok on the way. DC delivered a stunning entry with Wonder Woman in June, and is gearing up to roll out Justice League in November. And, of course, we'll be seeing more Captain America himself next year when the colossal Avengers: Infinity War is released. 
As we ruminate on what went down in this interview, check out the dark history of Captain America.