Elliot Stabler's Best Episode In Law & Order: SVU Season 8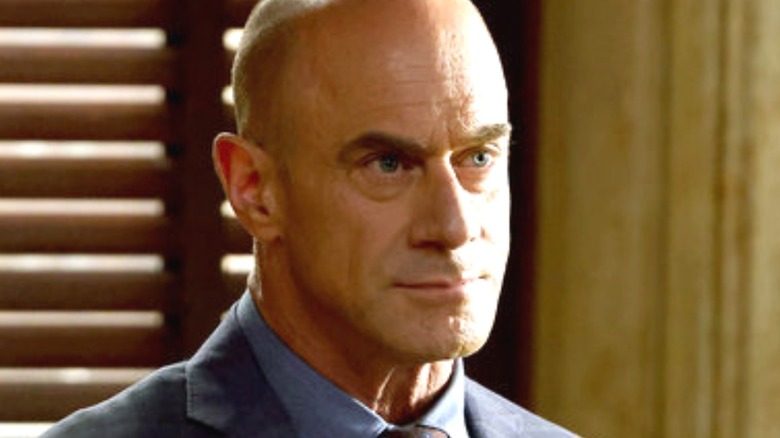 Will Hart/NBC
"Law & Order: Special Victims Unit" is the venerable NBC police procedural that's currently airing its 23rd season since it premiered in 1999. For the show's first 12 seasons, Detectives Olivia Benson (Mariska Hargitay) and Elliot Stabler (Christopher Meloni) served as the heart of the show, until Meloni left the series in 2011.
Season 8 is an interesting one in the history of "SVU." It aired in 2007, just one year after Mariska Hargitay became the first regular cast member of any "Law & Order" series to receive an Emmy for their work. (Dozens of guest stars have won Emmys for their work as well). Christopher Meloni was also nominated for an Emmy that year for Outstanding Lead Actor in a Drama Series (via The Emmys), up against Kiefer Sutherland ("24"), Peter Krause ("Six Feet Under"), Denis Leary ("Rescue Me"), and Martin Sheen ("The West Wing"). Meloni ultimately lost out to Sutherland, but it was still major recognition for his work.
On the heels of his Emmy loss for Season 7, one Season 8 episode in particular stands out as one of the more memorable Stabler episodes.  
The Season 8 episode Annihilated is some of Christopher Meloni's best work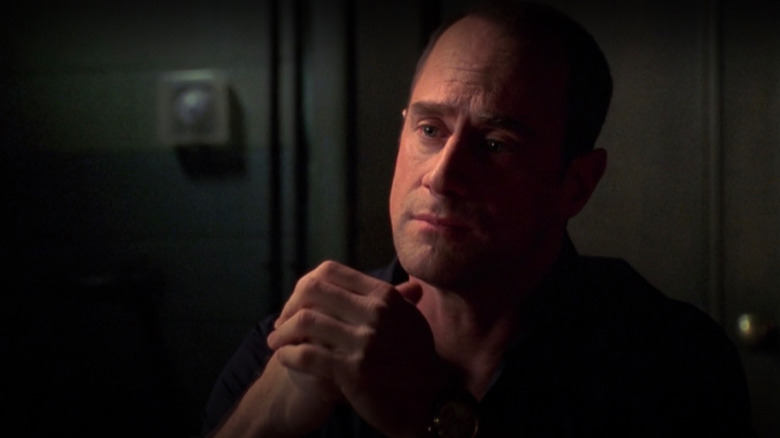 NBC/Hulu
We'll go with the 20th episode of Season 8, "Annihilated," as Stabler's best episode of the season–with "best" here defined as representing some of Christopher Meloni's best acting. As far as Stabler himself is concerned, he'd probably rather forget the events that transpired.
Coming on the heels of his Season 7 Emmy nomination, the stage was set for Meloni to take another run at the hardware in Season 8. "Annihilated" emerged as Meloni's best shot at a win, with some critics predicting it would earn him a nomination (via The LA Times). Even though Meloni wasn't ultimately nominated, it's still some of his best work of the season. On Reddit, fans regularly point to this as one of Stabler's best episodes, especially if you like "Angry Stabler."
Like most "Law & Order: SVU" episodes, this one deals with intense subject matter. Dylan Walsh guest stars as Malcolm Royce, a Long Island family man who convinced his mistress he was a CIA agent and eventually murdered her, later killing his wife and three children as well. It's a story that hits close to home for Stabler, since Stabler and his wife Kathy (Isabel Gillies) are separated. When Stabler confronts Royce, the mass murderer suggests that Stabler can relate to the idea of wanting more out of life than a tranquil familial existence, which hits too close to home to the normally stoic detective. There's also a hard-hitting scene when Stabler, distressed over the case, makes a late-night visit to see his kids, only for his daughter Kathleen (Allison Siko) to tell him they're "not some booty call."
It might not have been Emmy-worthy in 2007, but it's still the best Stabler episode of Season 8.